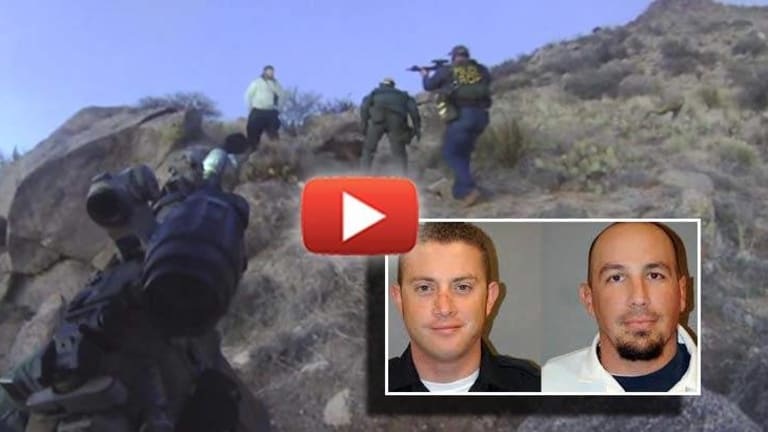 BREAKING: Judge Orders Cops to Stand Trial for Brutal Police Killing of Homeless Man, James Boyd
Two two officers who plotted to shoot a homeless man in the penis, and then killed him in cold blood on video will stand trial for their crimes.
Albuquerque, NM - On Tuesday, New Mexico Judge Neil Candelaria ruled that probable cause existed to force two Albuquerque police officers to stand trial for the March 2014 killing of James Boyd, who was homeless and suffered from schizophrenia.
The stunning killing was caught on a helmet cam and showed officers gun Boyd down. The Albuquerque police ruled the killing as justified after claiming that his movements, from 30 feet away, were threatening.
What makes this crime even more heinous is the fact that Officer Keith Sandy was recorded discussing shooting Boyd in the penis prior to the killing, giving an indication of how little he valued Boyd as person.
Sandy: "What do they have you guys doing here?"

Ware: "I don't know. The guy asked for state police."

Sandy: "Who asked?"

Ware: "I don't know."

Sandy: "For this f***ing lunatic? I'm going to shoot him in the penis with a shotgun here in a second."
Retired officer Keith Sandy and officer Dominique Perez will stand trial on charges of 2nd-degree murder, voluntary manslaughter and battery in a New Mexico state court, according to KRQE.
The officers fatally shot Boyd, who was homeless, during a raid of his illegal campsite. Defense attorneys for the police argued that officers were protecting an unarmed K-9 officer from Boyd, who had brandished two knives after police detonated a flash grenade.
Special Prosecutor Randi McGinn argued that Boyd wasn't a threat to officers, as he neither advanced nor made any threatening moves towards officers. She also made the point during her arguments that shooting a person in the back isn't something "reasonable people" do.
"What was the crime that prompted this paramilitary response? It was not a terrorist act. It was illegal camping," Special Prosecutor Randi McGinn said during her opening statement of the probable cause hearing.
The court was resolute in its decision.
"Counsel, having considered all the evidence in the case and applying the standard of probable cause… The court finds—with the exception of involuntary manslaughter—that the state has established probable cause as to all the counts in the amended information. The court will bind the matters over for trial," Candelaria said.
According to KOB 4, when defense attorney Sam Bregman asked Judge Candelaria which standard of law he used to determine that the case had probable cause to move to trial, Candelaria stated:.
"The standard that you argued for, counsel: What would a reasonable police officer in that position have done?"
The overarching take away from this hearing is that the judge didn't find the actions of the officers reasonable, thus holding them over for a trial. The special prosecutor put it best when stating that "reasonable people" don't shoot people in the back. We can only hope the trial jury finds the actions of these officers as unreasonable as this judge did.
Please share this story if you believe we need to see more criminal prosecutions of killer cops!
Jay Syrmopoulos is an investigative journalist, free thinker, researcher, and ardent opponent of authoritarianism. He is currently a graduate student at University of Denver pursuing a masters in Global Affairs. Jay's work has been published on BenSwann's Truth in Media, Chris Hedges's Truth-Out, AlterNet, InfoWars, MintPressNews and many other sites. You can follow him on Twitter @sirmetropolis, on Facebook at Sir Metropolis and now on tsu.