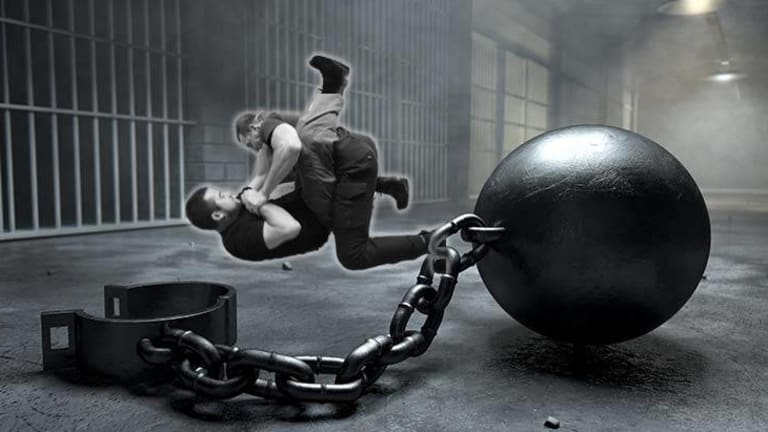 Inmates Forced into Brutal Gladiator Style Combat for San Francisco Deputy's Sadistic Pleasure
Inmates were forced, under threat of violence and sexual assault, to fight one another in gladiator style combat by San Francisco Deputies.
"This is the most troubling and outrageous conduct I have seen in my 30 years at the Hall of Justice," Adachi said.
San Francisco, Calif. – On Thursday, San Francisco Public Defender Jeff Adachi held an impromptu press conference to make a shocking announcement. He announced that deputies at the city's jail at the Hall of Justice were forcing inmates to participate in gladiator style combat against one another.
The deputies had been organizing the fights for their own entertainment, and then gambling on the bouts.
"I can only describe this an outrageously sadistic scenario," said Adachi.
Four deputies were involved in organizing the fights, with the ringleader being Deputy Scott Neu, according to the city's public defender. Neu was previously accused of forcing inmates to perform oral sex in 2006 case that was settled out of court.
According to the complaint, deputies would threaten inmates with beatings, pepper spray, handcuffing and even sexual assault if they didn't participate in the fights.
Inmate Stanley Harris detailed the abuse in the complaint:
"…while I'm incarcerated, Deputy Neu made me fight another individual that we're – we're housed in the same tank. He made us fight. We had like two fights already. It's like, uh, he would make us go to like a – like a (inaudible) to where nobody can see, and he would make us just wrestle and fight each other to his own entertainment."
In a letter sent to Sheriff Ross Mirkarimi, Adachi requested,
"that you take immediate action and at a minimum, remove the deputies involved from any position where they have any contact with prisoners, including the clients they have harmed."
Mirkarimi, speaking after Adachi, said he will request the U.S. Department of Justice perform an investigation to determine whether the department engages in a culture that promotes unlawful behavior from corrections officers, according to CBS 5.
"I do not accept any kind of culture within our county jail system that would resort to such barbaric or unlawful activity as these deputies have demonstrated," said Mirkarimi.
The four deputies accused in the complaint, Neu, Eugene Jones, Clifford Chiba and Evan Staehely have all been suspended and reassigned pending the outcome of the investigation. Two of the inmates were moved to other jail facilities for fear of reprisal.
In typical police apologist fashion, Harry Stern, an attorney for the San Francisco Deputy Sheriff's Association, the union representing deputies, told the Associated Press on Friday in an email that there "wasn't a ring to be the leader of."
Stern said in a statement that a deputy might have encouraged one inmate to work out and allowed two inmates to wrestle in order to settle a dispute about who was stronger, but that Adachi's claims were exaggerated and the fighting was little more than horseplay.
"There was no betting," said Stern. "The inmates were never forced to work out. They were never forced to fight."
In spite of the denials by the Stern, this case highlights the abusive and vindictive nature of law enforcement that is too often allowed to go unchecked.
"I don't know why he does it, but I just feel like he gets a kick out of it because I just see the look on his face," said Ricardo Palikiko Garcia, one of the inmates who said he was forced to fight. "It looks like it brings him joy by doing this, while we're suffering by what he's doing."
Had the accusations against Neu, made back in 2006 been treated more seriously, perhaps this particular incident could have been avoided.
"This is the most troubling and outrageous conduct I have seen in my 30 years at the Hall of Justice," Adachi said.
Sadly, even if this particular incident could have been prevented, it still speaks volumes as to the systemic nature of the problems our current policing/incarceration paradigm our country faces.
Jay Syrmopoulos is an investigative journalist, freethinker, researcher, and ardent opponent of authoritarianism. He is currently a graduate student at University of Denver pursuing a masters in Global Affairs. Jay's work has previously been published on BenSwann.com and WeAreChange.org. You can follow him on Twitter @sirmetropolis, on Facebook at Sir Metropolis and now on tsu.