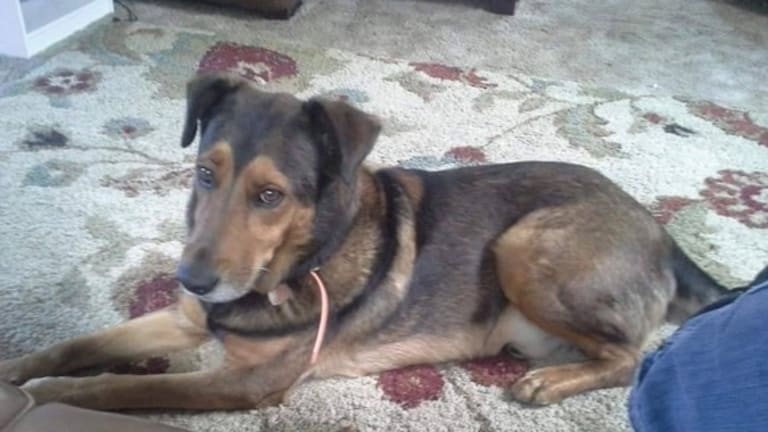 After Cop Kills Woman In Front of her Husband and 4-year-old Son, Police Took the Family Dog Too
A Burlington Police Officer tried to kill the family pet, but instead killed a wife and mother. Now the police are adding insult to death by holding the family pet hostage.
Burlington, IA-- On January 6, Burlington Police Department officer Jesse Hill shot and killed unarmed 34-year-old Autumn Mae Steele in front of her husband and their 4-year-old son. The officer was supervising a domestic dispute when he deemed it necessary to shoot the family's dog, Sammy, but shot Autumn instead.
Witnesses say the dog was being playful, but the officer "felt threatened" when the dog jumped on his back, so the officer pulled out and began shooting. At some point, the officer slipped and fell as he was firing, and one of the bullets struck Steele in her chest.
"The dog startled the officer. The officer began shooting at the dog. The officer was still shooting when he fell down in the snow," one witness explained.

"It appeared he was shooting at the dog when (the officer) fell to the ground. It's my belief the woman was shot accidentally," said another witness.

Seconds after the shooting another Burlington officer arrived on the scene and both officers tried to calm Gabriel Steele, who wanted to help his wife.

"I'm a combat veteran," he screamed. "What are you guys (police) doing? Let me help."
Autumn Mae Steele was taken by ambulance to a hospital where she later died from the injury.
The Iowa Division of Criminal Investigation, which is overseeing the investigation has said its preliminary findings support a tragic accident. Was this an accident, or a symptom of poor training and incompetent police?
Following the shooting, their dog, Sammy, was taken into custody and is still currently being held hostage, further hurting the family they stole a mother and wife from.
This month, on February 25th at 6:30 p.m., a hearing is scheduled before the Burlington Animal Hearing Board to determine Sammy's fate.
The hearing will be held at:
Burlington Iowa City Hall
400 Washington St
Burlington, IA 52601
A petition has been started to save Sammy and prevent another needless tragedy for this grief-stricken family.
"I am hoping by getting enough signatures and by bringing awareness to this tragedy we can save a life! Lets work together and get the attention of the Burlington Iowa Animal Hearing Board and let them know we want them to release "Sammy" the dog and let him go home to his family in Georgia. The family has suffered enough tragedy please help us save Sammy!"
Please help save Sammy, share their story and sign the petition here.