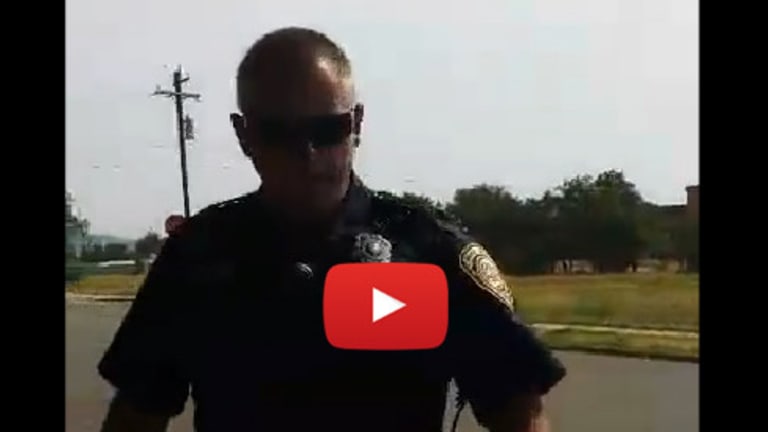 Camera Shy Cops Didn't Like This Guy Practicing His 1st Amendment Right, So They Arrest Him
"I'll get you out of the way to where you'll be safe, and that will be jail."
Mike Sawyer
August 10, 2014

Bryce Weber walked out of his house to find an unmarked police car sitting in the road, so he became curious.
Weber, well aware of his first amendment right, walked outside with his camera rolling. He then simply asked the officer if everything was alright, being that he was parked right outside of his house.
They established that everything was indeed "okay," the officer got back in his car and Weber, well within his rights, continued to film.
This cop must have been camera shy, so he felt it necessary to exit his vehicle and demand that Weber stop filming. Weber tries to inform the officer that he is not doing anything wrong.
Soon another officer shows up to prevent this dangerous man from standing on a public sidewalk and filming.
It is decided that Weber will walk across the street and continue filming. However, these egomaniacs were compelled to violate someone's rights, so they walked back across the street and placed Weber under arrest, and handcuffed and detained him for 40 minutes, according to Weber.
The logic applied here by these police is that Weber was somehow a hindrance to their investigation as he passively filmed them from across the street. Ironically the only one hindering their 'super important' police business was them!
Apparently their 'official business' was less important than violating the rights of an innocent person. Job well done Bountiful and Wood Cross police departments, bravo.
Original Post Below:
Post by Bryce Weber.