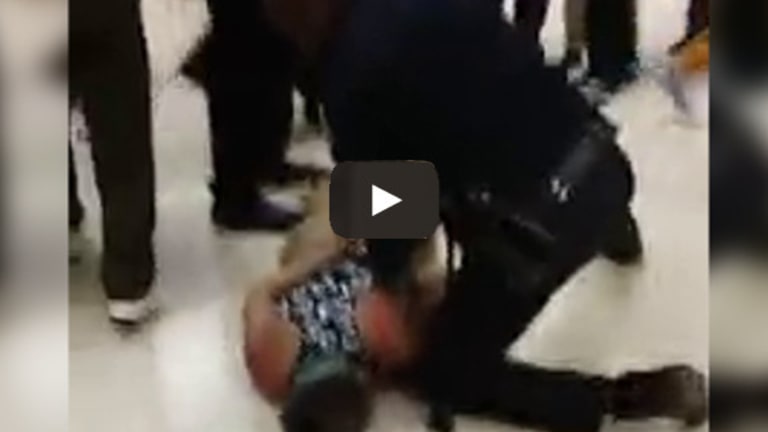 Caught on Video: Cop Tackles 15 -yo Girl, Leaves Her Face Down in Cuffs While She has a Seizure
"He just left her there, like she was nothing."
May 8, 2014
A Huntsville, AL police officer was responding to a fight between two girls at J.O. Johnson High School. During the attempt to break up the fight, the officer throws Jaquora White, 15, to the ground.
Upon impact with the ground White hit her head and began having what appeared to be a seizure.
The video shows the officer ignoring her seizing, cuff her anyway, and leave her face down on the floor, flailing around.
"He just didn't care, he just tackled her and they just left her there," said one witness "They left her there like she was nothing. I thought it looked like she was dead in the video."
According to WAAY TV, Huntsville Hospital records show that Jaquora suffered from a concussion and a possible seizure despite the claim by some that she may have been faking the injury.
One witness confirms that while the officer was trying to break up the fight Jaquora accidentally struck him although that is not visible on the video.
The school resource officer is an employee of Huntsville Police Department and they are conducting an investigation into the incident. As of right now police spokesman Dr. Harry Hobbs says it appears that the officer acted within protocol.