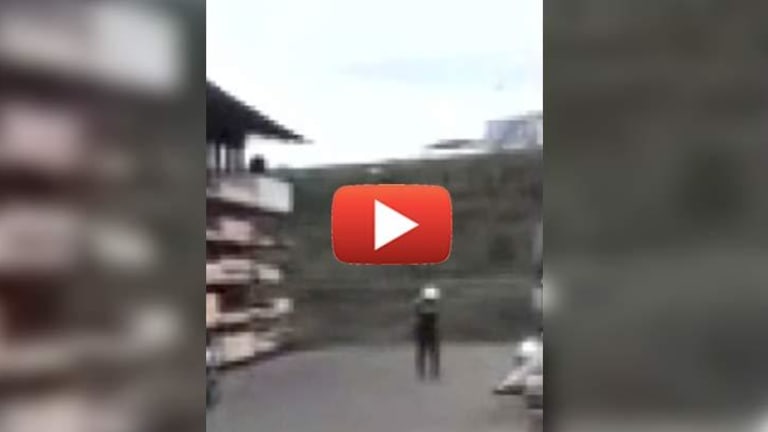 Cell Phone Video Captures Police Officer Killing a Man as He Tried to Hide in a Stack of Lumber
Graphic cellphone footage shows police kill a man as he tried to hide in a Washington lumber yard.
Lakewood, WA -- Daniel Corarrubias, 37, was killed by Lakewood police as he tried to hide in the Pinnacle Lumber Plywood yard.
A 7-second cell phone video captures the final moments of Corarrubias' life as the Lakewood officer drew his weapon and fired 10 shots, hitting him in the head and torso.
Officers were responding to calls of a suspicious man walking through the parking lot of the lumber yard. When they came upon the man attempting to hide, they killed him.
According to police, Corarrubias tried to reach into his pocket, which is why they fired ten rounds into him. However, police have refused to divulge whether or not the man was armed at all.
"I know he didn't have a weapon," his sister said. "I want to ask police why? Why? Why they just didn't shoot him in the arm, shoot him in the leg, maim him or something. Not murder my brother."
According to KOMO News,
A man who says he watched security camera and cell phone video of the shooting told KOMO News 10 shots can be heard during the encounter. The source, who asked not to be identified, says the man sustained gunshot wounds to the head and torso.
Corarrubias was no stranger to the wrong side of the law, but his family maintains that he would never threaten an officer.
"He was shot and murdered in broad daylight by the police. By the Lakewood police," said Lanna Corarrubias, the man's sister. " I just can't believe my brother is another statistic."
Corarrubias was a caring father of seven, who family members say was studying to be a certified mechanic. They admit that he often struggled with drug addiction and mental problems, but that this should not have been a death sentence.
"He really wanted to be there for his children. My brother was not just an addict. He was a father of seven children that he loved very much. He was in their life," said his sister.