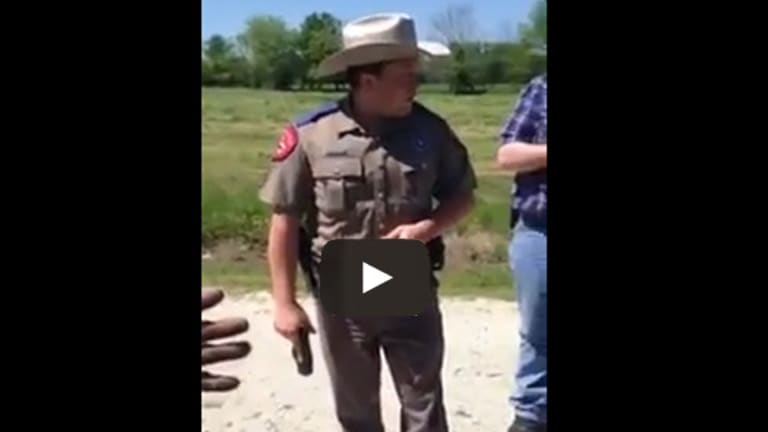 Cell Phone Video Surfaces of Man whose Dog Was Shot After Dialing 911
"Why didn't you just stay in your patrol car?" says Cole Middleton to the police officer who just shot his dog.
April 24, 2014
That is the question that should come to mind in all these tragic instances of cops shooting dogs. Last we checked, dogs couldn't bite through a car, despite having tried.
Middleton was working on his dairy farm last week when he called 911 to report a burglary. The deputy that showed up shot his dog.
This cell phone footage that was recorded after the incident was published to youtube yesterday.

After Candy was shot, she was still suffering, and Cole Middleton asked the deputy to please put his dog out of her misery, he did not.
Since he'd just been burglarized, he had no guns to quickly put down Candy so Middleton said that he had to kill his dog with his bare hands to stop her from suffering.
"And then I had to do the unthinkable, the otherwise unthinkable. I had to kill my dog with my bare hands and put her out of her suffering, praying for this to be over with," Middleton said.
The tragic occurrence of cops shooting dogs has been aptly name 'puppycide.' There are several organizations whose mission is to raise awareness as well as prevent this type of abuse. One of these organizations is Petsadviser.com, a major critic of law enforcement violence toward dogs.
They released an eye-opening infographic showing the opposite statistic: How many cops have been killed by dogs.
Knowing these statistics, does it make sense that cops shoot so many dogs?