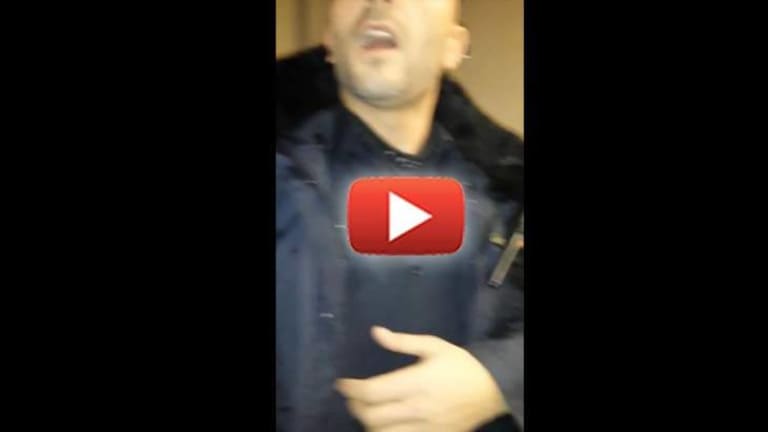 Cops Assault, Arrest Man and Steal his Phone, But Video Survived on Google Cloud, Exonerating Him
Had this innocent man's video not survived on the cloud, he would likely be rotting in a jail cell right now.
Toronto, CA -- A man falsely accused of assaulting a police officer was exonerated after a cellphone video revealed that the officers had knocked the phone out of his hand before attacking him. Although the officers confiscated his cellphone and refuse to return it, they didn't realize that the video had already been automatically uploaded to his Google account.
On January 4, 2014, Toronto Police Constables Piara Dhaliwal and Akin Gul responded to a noise complaint at the apartment of Abdi Sheik-Qasim's uncle. After answering the door, Sheik-Qasim explained to the officers that his uncle had stepped outside and turned down the music. The officers asked for his identification and found that Sheik-Qasim was not wanted on any outstanding warrants.
Instead of leaving, the officers asked to enter the apartment. After pointing out that the police did not have a warrant or permission to enter, Sheik-Qasim pulled out his cellphone and began recording their conversation. Although Sheik-Qasim had a right to record the incident, Dhaliwal immediately slapped the phone out of his hand and arrested the innocent man.
Charged with assaulting a police officer and failing to comply with a court order, Sheik-Qasim was taken to jail after the officers confiscated his cellphone. When police released him from custody, they refused to return his cellphone to him. After Sheik-Qasim returned home, he realized that he had enabled a function on his cellphone that automatically uploaded video files to his Google account.
"I almost had a heart attack. I was jumping up and down," Sheik-Qasim recalled. "You cannot understand how happy I was."
At trial, officers Dhaliwal and Gul testified that Sheik-Qasim had initiated contact by reaching for Gul's gun belt. But the video proved that Dhaliwal initiated contact by slapping the phone out of Sheik-Qasim's hand. Ontario Court Justice Edward Kelly found the officers' statements inconsistent and pointed out that most criminals do not turn on their cellphone cameras before allegedly assaulting cops.
"Officer Dhaliwal's swing of his arm and hand was the very first physical force during the interaction. The accused didn't grab a hold of the belt of Officer Gul in advance of this action by Officer Dhaliwal," Judge Kelly pointed out while referring to the officers' testimonies as "deliberately misleading" and "implausible."
"The absence of the phone is extremely troubling when considered in light of the testimony of the officers, which I regard to be deliberately misleading," Kelly stated.
Cleared of the charges against him, Sheik-Qasim plans to file a formal complaint against the police for falsely accusing him of assault and stealing his cellphone in a failed attempt to conceal evidence.
While the ten-second video doesn't show much, it was enough to keep an innocent man out of prison by protecting him from lying cops. This is one of the most compelling cases illustrating the importance of filming the police.