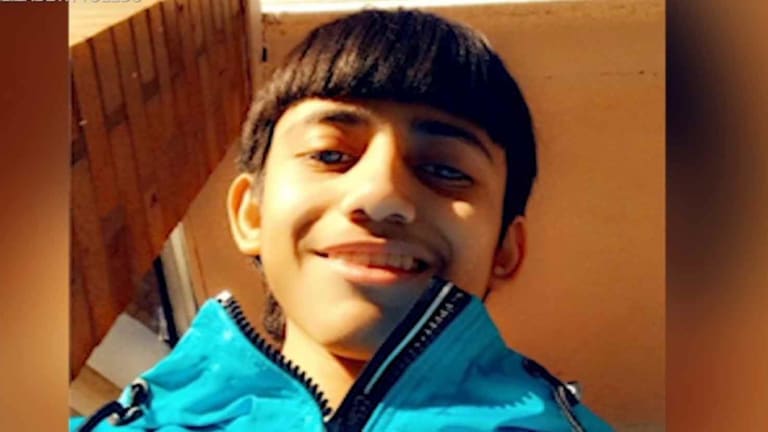 Officer Shoots and Kills 13yo Boy 'Who Wanted to Be a Cop' — Will Not Release Footage
A 13-year-old boy was gunned down by Chicago police who are not releasing video of the incident despite calls from family and Mayor.
Chicago, IL — A community is mourning this week and calling for the release of the body camera footage after a Chicago cop opened fire on a 13-year-old boy, killing him.
The incident hit the city so hard that even Mayor Lori Lightfoot is calling for the release of the body camera footage so the community can have some answers. The boy's mother also called for the release of the footage, telling the Chicago-Sun-Times her son wanted to be a police officer when he grew up.
"He wanted to be a cop when he grew up," Elizabeth Toledo told the Sun-Times of her son, Adam. "And next thing you know, a cop took his life."
According to police, they responded to a ShotSpotter alert early Monday morning. When police arrived on scene, according to the report, they saw two males who ran from the scene.
Police claim that one of the males was armed. As the allegedly armed individual ran from the scene, he was shot by an officer during an alleged "armed confrontation."
Police claimed to have recovered a gun from the scene but did not say whether or not Adam had the gun, fired it, or otherwise pointed it anyone's direction. Rest assured, had anyone actually fired a weapon at police, this would be the lead talking point by officers.
"Why did he shoot at him if there's other ways?" Toledo said. "He was a little boy. Obviously he was gonna get scared."
Police did share a photo of a gun allegedly recovered at the scene. However, it appeared to be empty with the slide in the locked back position, meaning it had already fired its last shot.
According to the Chicago Sun-Times, the other person who ran from police, 21-year-old Ruben Roman Jr. of Edgewater, was arrested and charged with a misdemeanor count of resisting arrest, police said. In 2019, Roman pleaded guilty to illegal gun possession stemming from an arrest in Evanston and was sentenced to probation, court records show.
Elizabeth Toldeo said her son had just attended a funeral service for a family member Sunday night and that was the last she saw of him. She told the Sun-Times she "just wants answers about what really happened."
Toledo's mom said he used to sneak out at night while she was asleep, and she had filed a missing person's report for her son last Thursday after she noticed he was missing. However, he had come back for the funeral Sunday.
"I haven't heard from cops since yesterday when they knocked on my door," Toledo said of the department keeping her in the dark.
Because Adam is a child, there are rules in place which prevent the immediate release of the body camera footage, according to the Civilian Office of Police Accountability.
COPA said it was "currently making every effort and researching all legal avenues that will allow for the public release of all video materials. ... COPA has been in contact with the Toledo family and will provide the family a review of all video materials."
Thursday night, Adam's family released the following heartbreaking statement.
"Adam Toledo was killed early Monday morning, due to the unreasonable conduct of a Chicago Police Officer. We are confident that the Chicago Police Department and the Civilian Office of Police Accountability will conduct a thorough investigation, that there will be transparency, and that Toledo Family wilt find out the truth of what happened to Adam. Adam was killed on March 29th, 2021, but the Toledo Family was only notified of his death two days later. Adam was a seventh grade student at Garvey School, enjoyed sports and was a good kid. He did not deserve to die the way he did. The Toledo Family will seek justice for this reprehensible crime and requests privacy during this time of mourning. The Toledo Family is represented by Weiss Ortiz PC."
We agree, he did not deserve to die. He was just 13-years-old.