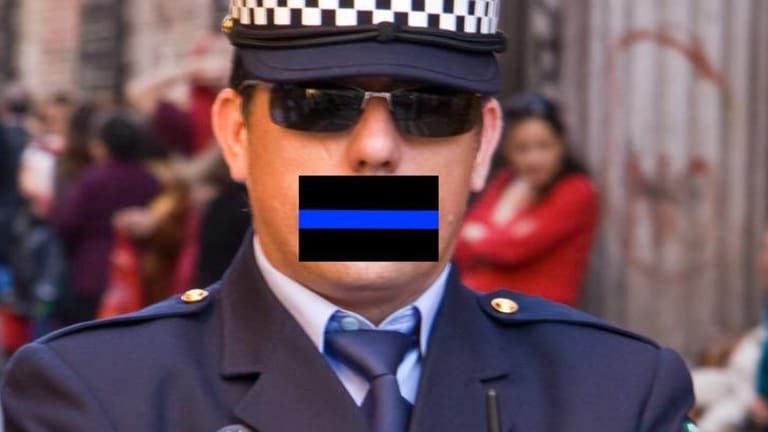 Chicago Cops Who Exposed Department Corruption, Threatened with "Going Home in a Casket"
"My life, my safety my freedom was threatened," says an officer who tried to hold her department accountable. The Chicago PD makes the Gestapo look like the boy scouts.
"It's no secret that if you go against the code of silence, and you report corruption, it will ruin your career."
Chicago, IL -- Two Chicago police officers have launched a federal lawsuit against the Chicago Police Department. The allegations made against the department make the Gestapo look like the boy scouts.
Shannon Spalding and her partner Daniel Echeverria uncovered a massive level of corruption in their department, leading to the arrest of other officers.
After the first two cops had been initially arrested in their investigation, the department pulled the plug before any more officers could suffer the consequences of their actions.
"At one point, we were actually told the investigation was too big," Spalding said. "There were allegations of other supervisors as well, that we were never allowed to investigate."
"I think that the public should be very angry that corruption is allowed to continue, and that officers who want to report it are retaliated against," said Spalding. "The code of silence is so strong, the fear of what will happen to you is so strong, that nobody wants to come forward."
Echeverria and Spalding were subsequently blackballed and labelled as "IAD Rats."
The events following their investigation is what led to these two officers filing a federal lawsuit.
"My life, my safety my freedom was threatened," Spalding told NBC 5 Investigates. "I was subjected to daily harassment."
A third officer came forward and has given a sworn affidavit that corroborates the officers' allegations. Twenty-year department veteran, Janet Hanna, says she witnessed the harassment these two officers faced after they were reassigned to her unit.
"They were given dead end jobs that would lead to no arrests," she said. "I couldn't continue to see that kind of treatment."
Hanna explained how she was approached by her commander, who warned her about the two officers, whose only "crimes" were trying to stop corrupt cops.
"He wanted to inform us that there were two people, two officers coming to the unit, they would be there tomorrow, and that they were supposedly IAD (Internal Affairs Division) rats," Hanna said. "I would be in the sergeant's office and they would throw that term around all the time."
But the name calling and the dead-end jobs weren't the worst of these two officers' problems.
"Nobody wanted to work with her," Hanna said. "If they were to call for backup, nobody should back her up."
During one instance, Hanna recalls that a Seargent threatened Spalding's life. Hanna says that the sergeant told Spalding "that she'd better wear her bulletproof vest, and she may go home in a casket, and he didn't want to call her daughter and say, 'She's gone,'"
The lawsuit states that in one meeting a supervisor made the statement, "God help them if they ever need help on the street. It ain't coming."
Spalding says that the system of the "blue wall" is designed to force officers to keep quiet.
"I have had many officers approach me and say, 'We know about corruption. Should we come forward?' and I say, 'It will ruin your life,'" she said. "It's no secret that if you go against the code of silence, and you report corruption, it will ruin your career."
Predictably, none of the supervisors involved are willing to make a statement on record. They only claim that the allegations by these two officers, which are backed up by a third officer, are "without merit."
Unfortunately, this type of response to good cops, who try to call out corruption in their department is the rule, not the exception.
In December, The Free Thought Project brought you the story of Laura Schook, who tried to call out corruption in her department. Naturally they tried to run her through the mud and fire her.
Also in December, we broke the story of a cop in Buffalo, NY who was beaten and fired after she stopped a fellow cop from nearly killing a handcuffed man. She is still fighting for her pension.
Last November,  in Kentucky, a sheriff's deputy was fired for "insubordination" after pointing out that the sheriff had planted drugs in another deputy's car. Even though the sheriff was indicted, the deputy was still fired.
In September we exposed the Baltimore police department's attempt to intimidate a whistleblower officer. Detective Joe Crystal became a target of intimidation for his entire department after testifying against other officers in a misconduct case. Following his testimony, he received threats from other officers, and even found dead rats on him and his wife's cars.
The thin blue line, it seems, is akin to the mafia; cross it and you will be snubbed out by the rest of the gang.