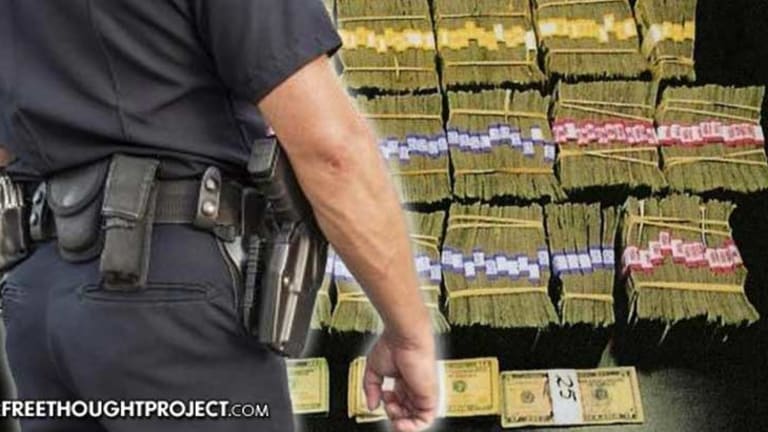 Chicago Police Dept Caught Hiding Millions in Stolen Cash in Secret Asset Forfeiture Fund
The Chicago police department was caught trying to keep $50 million in stolen money for themselves. No one will be punished.
A detailed report released in September 2016 by the Chicago Reader unveiled a secret civil asset forfeiture fund that amounted to nearly $50 million in seized cash which the Chicago Police Department was attempting to keep for themselves. The detailed analysis shows that CPD officials were attempting to pocket 65% of the cash and assets they brought in through civil asset forfeiture. This is policing for profit, and it is no different than highway robbery.
The Reader reports:
Since 2009, the year CPD began keeping electronic records of its forfeiture accounts, the department has brought in nearly $72 million in cash and assets through civil forfeiture, keeping nearly $47 million for itself and sending on almost $18 million to the Cook County state's attorney's office and almost $7.2 million to the Illinois State Police, according to our analysis of CPD records.
The Chicago Reader's investigation, conducted over the past two years, concerned countless Freedom of Information Act requests by the Reader about civil asset forfeiture. Revenue from civil forfeiture is of particular interest because it is collected without scrutiny, and as the report states, once it is collected, this "secret budget isn't scrutinized by the City Council, nor must CPD make any public disclosures about how these funds are spent."
According to the Reader, CPD made close to $4.7 million in 2015, which is 6% of the department's total public budget. However, this secret fund was already brimming with cash from previous years. At the end of 2015, CPD "had more than $16 million in its forfeiture checking and savings accounts, according to deposit records obtained by the Reader."
One thing that is too easily forgotten in situations like these is the many lives affected by countless acts of theft that are excused when they are done by someone wearing a badge. One example is Willie Mae Swansey, 72, a grandmother who had her car seized during her son's arrest. Once it was seized, it was a nightmare attempting to get the car back. After 10 hearings over the course of two and a half years, the court still ruled to forfeit her car, even though her son testified to stealing the keys, leaving no legal cause for the court to have taken the car from her.
What do we think will happen when we give someone a gun and a badge and tell them that they can take anybody's belongings under civil asset forfeiture laws, without any accountability whatsoever? Police are not exempt from ethical standards, so we should stop treating them as if they are.
Delivered by The Daily Sheeple