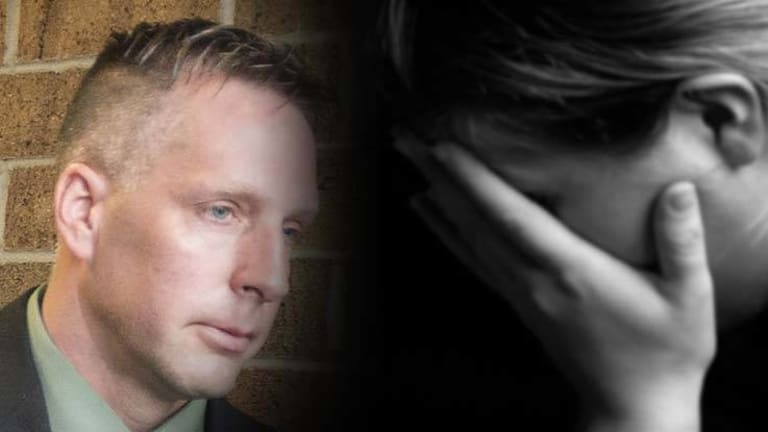 Chief Of Drug Task Force Caught Raping Women, Including a Child, in Exchange for Leniency
PA Chief of Drug Task Force was just charged with rape, involuntary deviate sexual intercourse, sexual assault, indecent assault, and official oppression.
Connellsville, PA - This week, former police officer Ryan Reese was charged with multiple crimes, including rape, involuntary deviate sexual intercourse, sexual assault, indecent assault, and official oppression.
Reese was the chief and supervisor of the town's drug task force, and over the course of his career, he used that position of power to prey on women suspected of drug crimes, and in at least one case, an underage girl.
Pennsylvania State Trooper Stefani Lucas explained that he would tell female suspects that they could be informants to get out of going to jail, but then when they let their guard down he would sexually assault them
"He was basically telling females they could get out of charges, first by being informants, then move on instead to I want to perform sexual acts with you," Lucas said.
One victim testified in court that Reese came to her home and became aggressive with her and handcuffed her, sexually assaulted her, and then told her that if she tried to tell anyone, no one would believe her because she was "just a junkie." A second victim said that Reese sexually assaulted her in the Fayette County Drug Task Force building after he had lured her there for other purposes.
Reese has a long history of predatory sexual behavior on the job, beginning in 2012 when he was suspended for having sex with an informant in a prostitution sting. In that case Reese was not accused of rape and claimed that the act was consensual, so he managed to avoid criminal charges.
His next incident was far more serious. Just a year later Reese was accused of raping a 16-year-old girl in front of her boyfriend "in exchange" for leniency with a drug charge. After that incident occurred, investigators discovered that there were at the very least two other victims.
In a statement, he grand jury recognized that these women were coerced into sexual acts.
"Initially, (the victim) did not tell anyone about having sexual intercourse with Reese because she did not think anyone would believe her as a drug suspect over a respected cop," the grand jury statement said.
"(The victim) testified that she was afraid that if she did not provide Reese with oral sex, she was going to get prosecuted to the fullest extent of the law. (The victim) testified that she was also worried no one would believe her over a police officer," the statement said of a different victim.
As a drug task force supervisor, Reese targetted suspects of drug crimes because they are more vulnerable than most, and they are often not believed when they make accusations about those who are in authority. Reese took advantage of this fact, and used the drug war as an excuse to fulfil his twisted desires.
John Vibes is an author and researcher who organizes a number of large events including the Free Your Mind Conference. He also has a publishing company where he offers a censorship free platform for both fiction and non-fiction writers. You can contact him and stay connected to his work at his Facebook page. You can purchase his books, or get your own book published at his website www.JohnVibes.com.