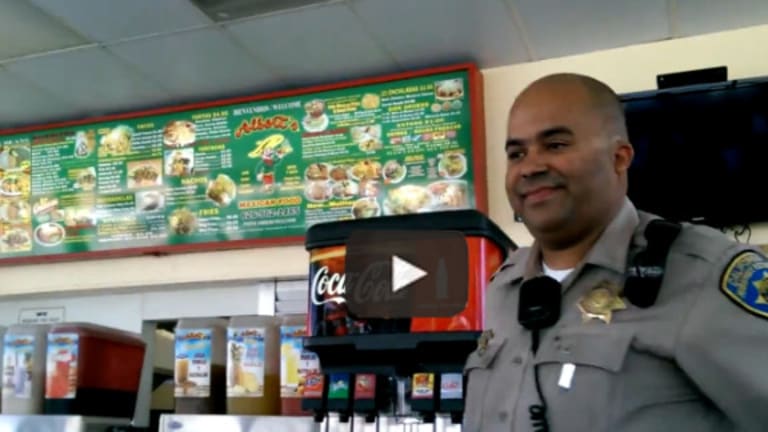 CHP Cops Choose to Remain Silent When Asked About Co-Worker Who Beat Lady on the Highway
"Do you enjoy beating up women on the side of the freeway officer?"
July 24, 2014
Marlene Pinnock was savagely beaten earlier this month by a California Highway Patrolman. Blow after blow the woman's head was seen bouncing off the concrete in the horrific video captured by bystander David Diaz.
The CHP claims their officer was simply trying to stop Pinnock from walking into traffic. Well, the officer was definitely successful at his task.
Now three weeks later, the officer's name has still not been released, no police report has been released, and all the CHP Commissioner has said is that they are investigating the incident.
Attorney's for Pinnock are seeking civil damages as well as calling for the FBI to investigate and seek attempted murder charges against the officer.
While the CHP is seemingly spinning their wheels, activist Rickey Munday has launched his own "investigation."
Mr. Munday just so happened to run into 3 CHP officers at a local restaurant yesterday and began to ask them questions about the beating.
"What is your speak on one of your co-workers beating up a woman on the side of the freeway the other day?" he asks. "Is that what y'all do for a living? Beat up women on the side of the freeway?"
The officers obviously chose to assert their 5th amendment right to remain silent.