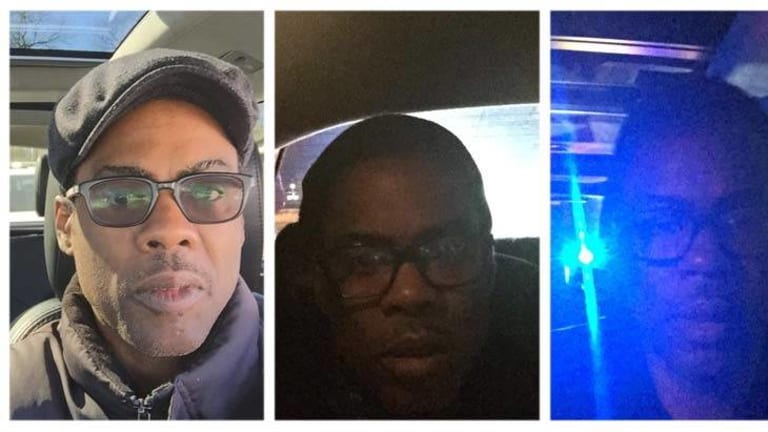 Celebrity Police State: Chris Rock Takes Selfies Documenting His Recent Harassment by the NYPD
Comedian Chris Rock highlights the NYPD's ridiculous practice of racial profiling using social media.
New York City, N.Y. - Comedian Chris Rock has never been one to hold his tongue and is well known for using his comedy as a means of social commentary. One of his past routines entitled "How Not To Get Your Ass Kicked By The Police," may have come in handy this past Monday, when Rock uploaded a photo of himself being stopped by police to his Twitter account.
This marks the third time in the past seven weeks that Rock has been pulled over by police.
Last week, the 50-year old, father-of-two uploaded a picture to his WhoSay account of himself being pulled over while in the back seat of a vehicle, with the caption: 'I'm not even driving stop by the cops again (sic).'
Additionally, he uploaded another photo to WhoSay, on February 13, of himself sitting in a vehicle in broad daylight, with a patrol car behind him and the caption 'Just got pulled over by the cops wish me luck.'
In all seriousness, the pandemic of racial profiling highlighted by these instances of a high profile celebrity being pulled over, speaks to the systemic nature of the problem. New York was ground zero for the implementation of the extremely racially biased 'stop and frisk' program, of which 85 percent of all stops were of minorities.
America is waking up to the reality of a militarized police force that often operates as armed revenue collectors and simple thugs for the ruling elite. Police across the nation are under intense scrutiny as incidents of police corruption, excessive violence and killing, and a pandemic of sexual assaults by officers have begun to penetrate the mainstream consciousness.
The calls for police accountability are resonating strongly across a vast cross-section of America. All those that operate in the public's name must be held responsible for the actions they commit under the color of law.
While good to see Chris Rock taking the first step in documenting his encounters with law enforcement, we would like to see him film any future encounters with cops, as to truly ensure they are held fully accountable under the law at all times.
Below is the earlier mention skit titled, "How Not To Get Your Ass Kicked By The Police."
" width="789" height="592" frameborder="0" allowfullscreen="allowfullscreen">
Jay Syrmopoulos is an investigative journalist, freethinker, researcher, and ardent opponent of authoritarianism. He is currently a graduate student at University of Denver pursuing a masters in Global Affairs. Jay's work has previously been published on BenSwann.com and WeAreChange.org. You can follow him on Twitter @sirmetropolis, on Facebook at Sir Metropolis and now on tsu.