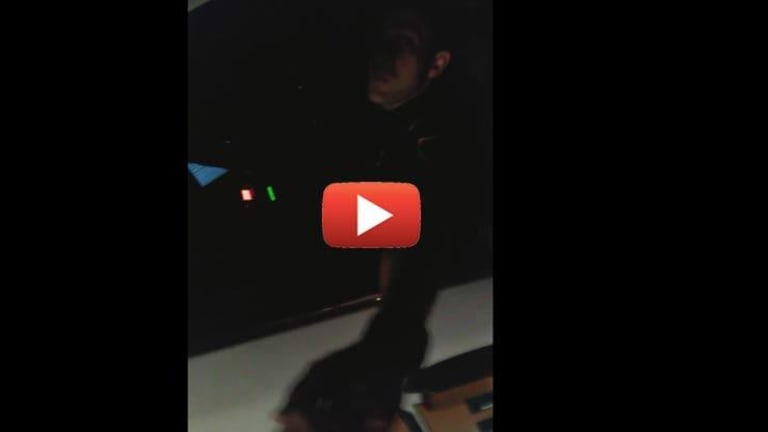 Citizen Pulls Over Cop for Driving with a Broken Head Light, Cop Couldn't Face His Own Hypocrisy
A vigilant citizen witnessed a Florida deputy driving recklessly with only one headlight, so he decided to take action. Hypocrisy exposed.
Pinellas County, FL -- A Florida man pulled over an on-duty Pinellas County deputy Thursday morning after he saw the officer driving at high speeds with a headlight out.
Adam Bocanegra was the man filming and after witnessing the dangerous driving of this unnamed officer, he decided to take action.
"I see a car fly up behind me, it's headlight is out and is easily going double the speed limit in a construction zone, a one-lane construction zone," Bocanegra said.
The incident began early Thursday morning in the lot of the Largo Mall. The video starts out with Bocanegra asking the deputy for his name and badge number.
"Yes sir, can I have your name and badge number please?" Bocanegra can be heard asking the deputy on camera.
The deputy responded, "For what?"
"I don't know if you are aware of this or not, your headlight is out," Bocanegra said.
Bocanegra explains how he was given a ticket for a similar infraction in his past. He points out the utter hypocrisy of a police officer doing the same thing.
When the officer has enough of his own hypocrisy thrown at him, he then claims to be on a call and leaves the scene.
"You're unaware that I am on a call," the deputy said before jumping into his cruiser and leaving.
"He had his hand on his firearm the whole time, and I think he was trying to intimidate me," Bocanegra said.

After the video began to make its rounds on the internet, a local news station picked up the story.
ABC Action News asked a legal analyst what he thought about the stop.
Legal analyst and Cooley Law School Professor Jeffrey Schwarz watched the video and says Bocanegra was in the wrong, explaining a citizen's arrest can only be made if someone is committing criminal act.

According to Schwarz, speeding and having a headlight out is only a civil act.

"I think you've got a guy who is a trouble maker and wanted to create a problem and he managed to do that," said Schwarz.
What do you think? Was Bocanegra in the wrong pointing out that this cop's headlight was out and that he was driving recklessly?