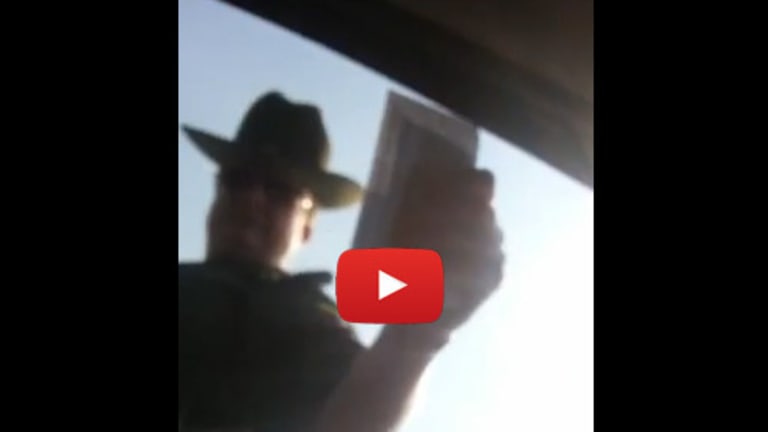 Citizen Pursues a Cop For Speeding. When the Cop Sees The Camera, Magic Happens
"I'll drive the speed limit now, you stay behind me."
The Free Thought Project
August 6, 2014

A New York police officer passed Paul Brylinski at approximately 90 mph without lights on and no sign of emergency, so he followed her.
The pursuit lasted almost 10 minutes until officer 361 slowed to 62 mph in order to get behind Brylinski and pull him over.
What happens next is amazing! Brylinski, fearless in the face of the badge, does not back down and lets this cop know that she is NOT above the law.
"You will not give me a ticket!" says Brylinski as he shows that he is filming. The state trooper then agrees to follow the speed limit and lets him go.
"Okay I will drive the speed limit."
Simply wonderful.