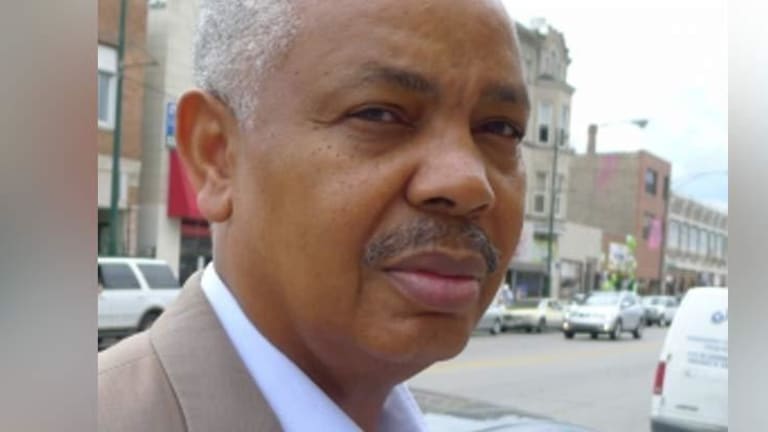 City Fires Official Tasked With Police Accountability, for Finding Too Many Cops Guilty in Shootings
The city Chicago wanted someone to rubber stamp every police killing. This man refused, so he was cast out for his integrity.
Chicago, IL -- Lorenzo Davis is a 65-year-old retired Chicago police commander who left the department in 2004 after 23 years of service.
During that time, Davis had obtained a law degree, masters in criminal justice, and he'd woken up to what he referred to as a lack of discipline within the ranks of the Chicago Police Department.
"I did not like the direction the police department had taken," Davis said in an interview with WBEZ. "It appeared that officers were doing whatever they wanted to do. The discipline was no longer there."
In 2008, Davis decided that he would go back into police work, only this time, he'd be policing the police.
After multiple scandals, cover-ups, and corruption cases, the unit responsible for investigating allegations of abuse within the CPD, which was a part of the CPD, was moved to its own independent office. The former Office of Professional Standards was moved out of the control of the CPD and under the direct control of Mayor Richard M. Daley and renamed the Independent Police Review Authority.
Despite moving the IPRA to an "independent" unit, its members were still largely comprised of former CPD employees. Since the inception of the IPRA in 2007, there have been nearly 400 people shot by Chicago cops. Of that 400, only 1 has ever been ruled unjustified by the IPRA.
The Chicago PD is the same department who has paid out many millions of taxpayer dollars in wrongful death suits for killing unarmed person after unarmed person. Despite the cops being found "guilty" in civil courts, only 1, in the last eight years was ever held accountable legally.
Davis would change that paradigm.
During his time at the IPRA, Davis found six officers who shot people and were not justified.
"They have shot people dead when they did not have to shoot," Davis said about those officers. "They were not in reasonable fear for their lives. The evidence shows that the officer knew, or should have known, that the person who they shot was not armed or did not pose a threat to them or could have been apprehended by means short of deadly force."
Because he did not continue the status quo of rubber stamping every single police killing that came across his desk, Davis says he was retaliated against.
"Things began to turn sour, I would say, within the last year," Davis said. "Chief Administrator Ando began to say that he wanted me to change my findings."
According to Davis, he was told to reverse his findings and declare the six cases he found to be unjustified, justified. However, he resisted, and on July 9, Davis was fired.
According to WBEZ,
Davis's termination came less than two weeks after top IPRA officials, evaluating Davis's job performance, accused him of "a clear bias against the police" and called him "the only supervisor at IPRA who resists making requested changes as directed by management in order to reflect the correct finding with respect to OIS," as officer-involved shootings are known in the agency.
After firing Davis, his findings were all overturned.
Police calling out corruption within their own departments is met most of the time with retaliation. However, the IPRA was a supposed "independent" review board. Surely they would be immune from the blue wall of protection, right? Well, Davis' case shows us that is simply not true.
As we've illustrated time and again here at the Free Thought Project, the city of Chicago, and its public servants more closely resemble the Mafia than a justice system. And now, the city of Chicago just removed the one man who could have challenged that Mafia.