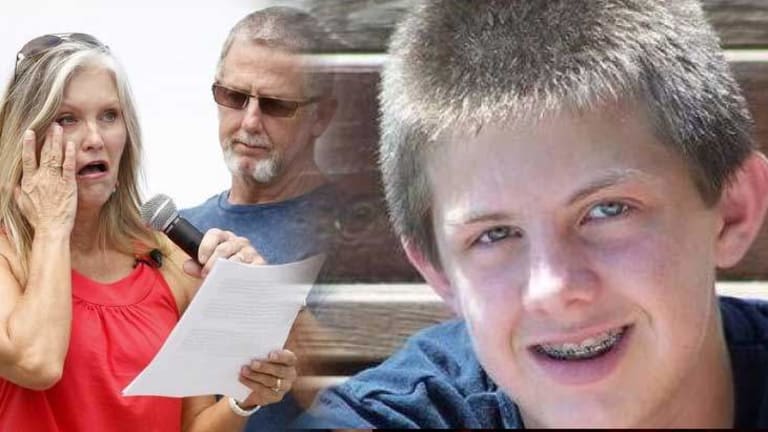 Instead of Releasing Dashcam, Cops Hire PR Firm to Help Cover Up Murder of Unarmed Teen
After "losing" files showing the prior negligence of the officer who killed an unarmed teen, the department hired a PR firm instead of releasing video of the incident.
A former police captain recently signed an affidavit affirming that several formal reprimands are missing from the personnel file of the officer who killed a 19-year-old during a marijuana bust. Although the police chief claims that no disciplinary actions have been taken against the officer, his former supervisor lists multiple performance issues resulting from the officer's negligence. In an attempt to improve public relations, city officials have hired a PR firm at the expense of taxpayers' dollars instead of releasing the dash cam videos of the shooting.
On July 26, Seneca Police Lt. Mark Tiller ran towards 19-year-old Zachary Hammond's car with his gun drawn as Hammond's date, Tori Morton, allegedly sold a few grams of marijuana to an undercover cop. According to Seneca Police Chief John Covington, Hammond drove toward Lt. Tiller in an attempt to murder him. Fearing for his life, Tiller shot Hammond twice at point-blank range killing him. But according to witness statements and Hammond's autopsy, the teenager was not attempting to run down Tiller in the moments before his death.
Hammond's autopsy revealed that the teen was shot in the back of his left shoulder and his side. According to witness statements, Hammond's vehicle was not moving when Tiller shot him twice. In a letter from Hammond's attorney to the FBI, a witness has recently come forward describing officers planting evidence under Hammond's body and high-fiving his dead hand after the shooting. Although police found no weapon or drugs on Hammond, Chief Covington claims that a white powdery substance was found at the scene.
A few hours after Hammond's parents called on prosecutors to release the dash cam videos that recorded their son's death, the Justice Department announced that the FBI and U.S. Attorney were launching a civil rights investigation into the shooting. In response to the lack of transparency from the Seneca Police Department, The Post and Courier submitted a request to release the dash cam footage under the state's Freedom of Information Act (FOIA).
Although Chief Covington claims that Tiller had no disciplinary actions taken against him during his five years with the department, former Seneca Police Captain Thomas Williams signed an affidavit on Thursday asserting that Tiller received at least one formal reprimand, and possibly several others, that are now reportedly missing from his personnel file.
According to his affidavit, Williams issued Tiller a formal reprimand after the officer missed a court appearance. In June, Tiller's police dog ran away and remained missing until the next day. And Williams even recalled hearing about Tiller leaving an assault rifle on the trunk of a car.
"During my tenure as captain I heard talk about Tiller failing to secure an assault rifle that was left on the trunk of a car and later found and turned in by a citizen," Williams stated.
As a former captain in the Seneca Police Department, Williams was Tiller's direct supervisor and third-in-command at the department in 2014. Since resigning, Williams has decided to run a campaign to become the Anderson County's next sheriff.
Instead of releasing the dash cam footage or investigating Tiller's missing personnel files, Seneca city officials have recently hired a PR firm named Complete Public Relations to handle public inquiries regarding the shooting. The PR firm has reportedly been contracted for three months at $5,000 a month, without including expenses.
Tiller remains on paid administrative leave pending state and federal investigations.