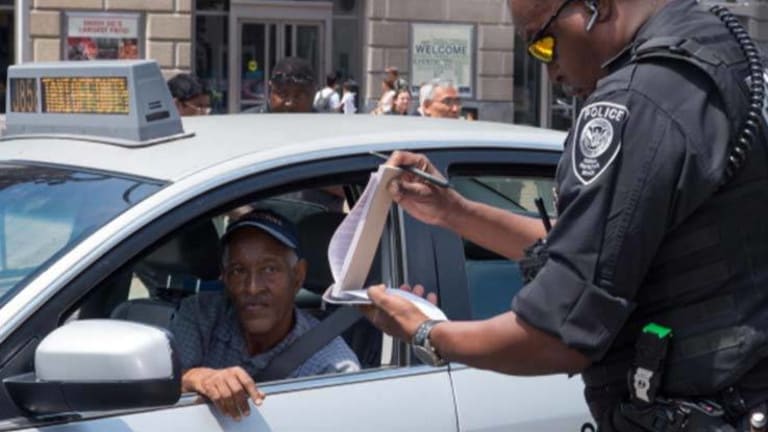 City Strapped for Cash Sends Cops Out to Rob Poor People by Issuing 30,000 Tickets in Only 6 Months
Budget shortfall? Rob the citizens under the guise of public safety!
Buffalo, NY -- Last year, Buffalo police pulled over more people and issued more tickets than they ever have before -- why? Because they needed the money.
On July 1, 2015, Buffalo city hall magically created a new department whose job would be to extract revenue from its citizens. Ostensibly named the "traffic violations agency," the perceived mission of the group was public safety while in reality it was a business.
In the last six months of 2015, Buffalo cops issued a staggering 30,000 citations, smashing the previous year's record by nearly 10,000 tickets.
As BuffaloNews.com reports, this was a contrived plan to bolster the city's bottom line.
Mayor Byron W. Brown had long sought Albany's approval to let Buffalo enter the traffic-ticket business. He wanted city employees, not those with the state Department of Motor Vehicles, to strike the bargains that allow motorists to protect their driving records and the city to keep more from the fines they were dealt.

The mayor's budget-makers predicted a $5 million haul in the first year, and city police seeded the bounty.
However, being that this 'business' was state run, their inefficiencies got the better of them. They became so overwhelmed with the sheer number of tickets issued that their expenses ate into their projected profits.
Being that the city made less money than expected did not reduce the financial burden on the poor, however. Unable to pay the tickets, the poor are hardest hit as the unpaid fines turn into penalties and eventually jail.
Rev. James Giles, a lead figure in the restorative justice movement tells BuffaloNews.com when governments ramp up enforcement chiefly to grab more money, they hurt the poor the most.
"Hit with traffic fines they can't pay, the poor risk the loss of driving privileges, a job, and their financial underpinnings," he said.
"Is this a fair way to gain revenue?" Giles asked. "It may establish something else that government did not intend."
Prior to being thrown in jail for an unpaid fine, the DMV will suspend that driver's license, which opens up the door for a slew of problems.
In fact, a large chunk of those 30,000 tickets already resulted in the suspension of 4,400 driver's licenses. Now, each one of these 4,400 suspended licenses is a ticking time bomb of a negative police interaction waiting to happen -- all because the city is trying to boost revenue.
It's a tax, plain and simple.
Daniel J. Ward, attorney, and a former Amherst town supervisor explained to BuffaloNews.com how these traffic fines are used by governments across the country as a means of balancing their bloated budgets.
"A lot of traffic tickets are being written everywhere," Ward said. "A lot of them are kind of needless. What it's really become is a third level of taxation."
"Nobody wants to say 'We are raising taxes,' " he said. "But this is a way of doing it."
Matt Agorist is an honorably discharged veteran of the USMC and former intelligence operator directly tasked by the NSA. This prior experience gives him unique insight into the world of government corruption and the American police state. Agorist has been an independent journalist for over a decade and has been featured on mainstream networks around the world.