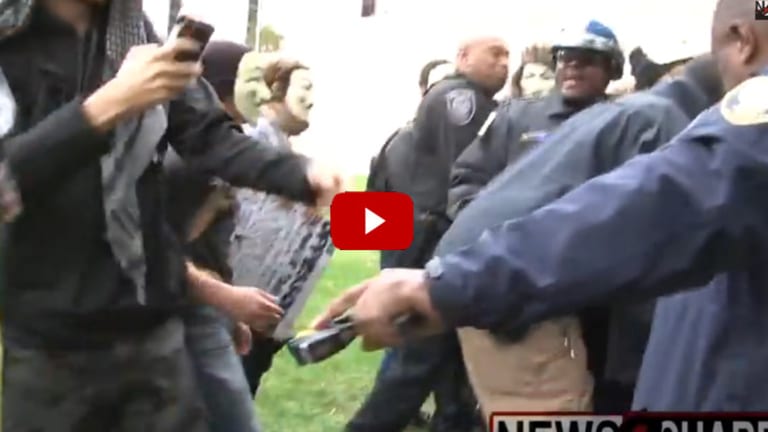 Civil Unrest in America: Intense Video Taken of D.C. Police Clashing with Angry Protesters
Washington DC -- An intense video highlights the level of unrest among a growing group of Americans and the divide between them and the police.
Hundreds of protesters stormed the capital Tuesday in an effort to voice their concerns about the encroaching police state. Some protesters were captured on video raiding the FBI building and backing police into a corner. 
According to News2Share who took the video below:
Police clashed with rioters Tuesday participating in the "Million Mask March" in Washington DC.

In one incident at the Reagen Building, a protester had a scuffle with a police officer, which ended up with him being tased onto the ground.

A friend of his then tried to get away, and was also tased, but he managed to escape the taser and sprint across the street before officers on foot and from a vehicle were able to surround him. When other protesters surrounded the arresting officer, he threatened them with pepper spray while bringing the suspect into custody.

Note: Video Filmed and edited by Ford Fischer, with a short clip of the initial scuffle submitted by Ben Cutler.
The people in the US are becoming fed up with the daily injustices. As the ruling class grabs more power, wealth, and privilege, more and more Americans are taking to the streets.