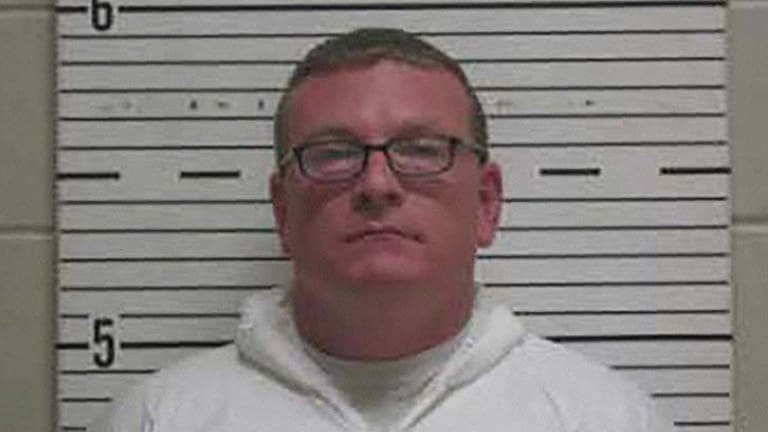 Instead of Helping a Car Crash Victim, this Cop Raped Her - His Lack of Punishment is Infuriating
Blue privilege even extends to convicted rapists.
Greenville, AL - Former state trooper, 36-year-old Samuel H. McHenry II managed to get off with minimal jail time after raping a car accident victim and leaving her stranded afterward.
McHenry pleaded guilty to misdemeanor sexual misconduct under a plea deal and managed to avoid more serious charges that were originally filed against him. McHenry originally faced charges of rape and sodomy but he was able to cut a deal and get those charges dropped and replaced with less serious charges.
Under the plea deal, McHenry will have his state certification revoked and will be unable to be a police officer, and he received a 182-day jail sentence. The sentence does not even have to be served at the same time, he has the freedom to go in a few days at a time and go back home, as long as he serves all 182 days within the span of a year.
According to court documents, McHenry was called to the scene of an accident on December 6th around 10 pm, when he found a young woman waiting for help. Instead of helping the victim, he threatened to take her to jail because he saw an empty pill bottle and a nasal spray bottle in her vehicle, neither of which are illegal. He then restrained the woman and threw her in the back of the cop car, drove her to a secluded area and raped her. He then left her at a closed store, away from her car, and sped off.
Alabama Secretary of Law Enforcement Spencer Collier said that the officer was fired after the department learned about the incident.
"Upon notification by local law enforcement, SBI Agents immediately responded and began a criminal investigation related to serious allegations of criminal activity of a trooper while on duty," Collier said after news of the attack went public.
"Although everyone is entitled to due process, the severity of the allegations are unsettling. Probable cause was established, and that led to the arrest. This type of behavior is unacceptable and will not be tolerated. Because of the seriousness of this incident, SBI Agents have worked nonstop with local law enforcement and the district attorney. We appreciate the cooperation of Sheriff Kenny Harden and the Butler County Sheriff's Department," Collier added.
In addition to his prison sentence, McHenry paid a $500 fine.
This is no isolated incident, 1,000 policemen across the US had their licenses revoked and lost their jobs over the last six years due to sexual crimes while on duty, and this number is likely only a fraction of the actual cases that have occurred.
John Vibes is an author and researcher who organizes a number of large events including the Free Your Mind Conference. He also has a publishing company where he offers a censorship free platform for both fiction and non-fiction writers. You can contact him and stay connected to his work at his Facebook page. You can purchase his books, or get your own book published at his website www.JohnVibes.com.