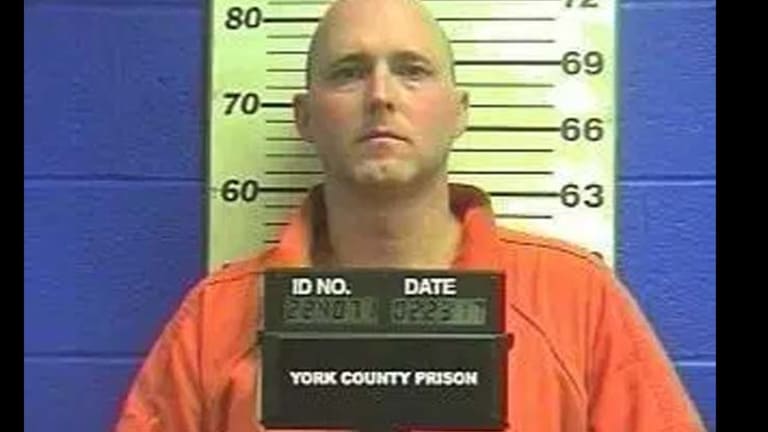 Sicko Cop Charged with 50 Felonies for Running Child Porn Distribution Ring Online
Two cops in the same week were busted for child porn, with one officer, in particular, now facing 50 felony counts of child pornography.
York County, PA -- Not 1, not 5, not a dozen -- but 50 counts of child pornography have been levied against one of York County's finest after he was turned in for distributing the horrific images online.
Officer Chad Howell, with the West Manchester Township police department, now finds himself in an orange jumpsuit rather than his normal uniform. He now faces 50 felony counts of child pornography for possessing and distributing nude or partially nude images of young girls from the ages of 15 down to 8.
West Manchester Township resident Kathryn Decoste said, "I'm saddened, and I'm sickened. The trust we put in our police officers to help us, to even be inspirational to our children, hearing this kind of news is just as seriously disturbing."
Pennsylvania attorney general Josh Shapiro said, "Every case involving child pornography or the sexual exploitation of children is abhorrent."
"The fact that the defendant is in a position of public trust is especially concerning. Our office will prosecute this case to the fullest extent of the law," Shapiro added.
As FOX43 points out, this sicko's online profile was tied to his work as a cop. Pinterest reported several user names connected to the pornographic postings including chrissmith 4618. The number 4618 is Howell's current badge number.
"We tell our children, if you're in trouble, look for a police officer, my God what happens if they go to a police officer who then abuses them? It's disgusting," Decoste said.
When asked by investigators if he would have any of the images on his phone, the pedophile cop was apparently so saturated in child porn that he couldn't remember. "I would like to say no, but I really don't know," Howell said.
"It's horrible, but I choose to believe that this is an individual case. I mean we hear stories about people in positions of power, whether it be a priest, a police officer or a teacher, it's going to happen. It's sad and it's sickening, but I do not think it's an overall reflection of our police force here," Decoste said.
It's sad and it's sickening, but I do not think it's an overall reflection of our police force here," Decoste said.
However, as the Free Thought Project has pointed out time and again, people in positions of authority are all too often exposed for these most heinous acts.
Just a few months ago, the Free Thought Project helped to expose 29-year-old Michael Rivera, a deputy with the U.S. Marshalls, who was arrested for photographing children in a Target dressing room.
When police went to his home, they found a massive cache of child pornography, much of which he made himself.
In December, Presidio of Monterey police officer Barney Joseph Ramnauth was arrested on suspicion of sodomizing a child younger than 10 years and a slew of other alleged sexual acts.
The list goes on. Less than one year after being given back access to the internet for his previous conviction of distributing child pornography, former Adams Police Officer Alan C. Vigiard downloaded and shared images of young children being sexually exploited. He has since been sentenced to 12 years in jail.
Also, the same week Howell was busted for child porn, another cop in Detroit was also arrested for the same crime.