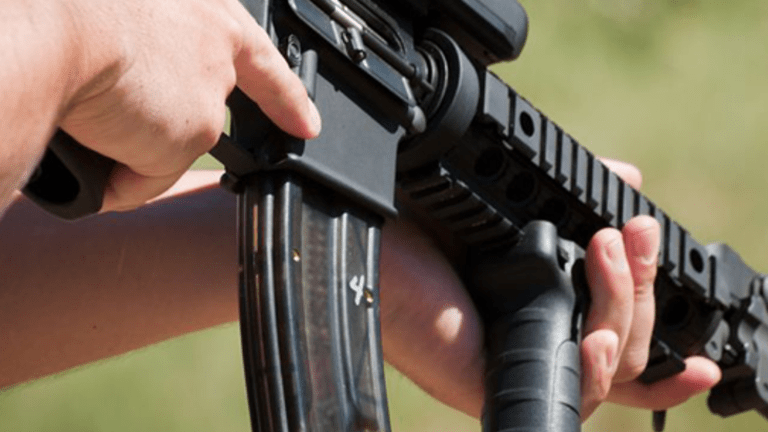 "Oops, My Bad" Cop Accidentally Shoots Himself And Another Officer
Iowa City, Iowa - Earlier this week, an Iowa City police officer shot himself and another officer while they were cleaning their firearms.
The incident reportedly happened on Monday, November 10, 2014 around 8:30 p.m. Two ambulances were immediately called to the scene, and the officers were taken to nearby hospitals where they were later treated and released.
The officers sustained minor injuries and should be able to return to work soon. The department said that they will not be releasing the names of the officers, but they will be conducting an internal investigation, according to Iowa City Policy Chief Sam Hargadine.
"I will say that both officers were discharged from the hospital last night. They will have to have follow-up medical attention, but preliminary reports indicate that both will make 100 percent recoveries. They will be on medical leave as they convalesce. We will conduct an internal review regarding the discharge of a weapon inside the sub-station. Prior to the completion of the review, I will not comment on discipline or possible findings," Hargadine told reporters.
We have reported on a number of stories recently where officers have behaved highly irresponsibly with their weapons, whether those weapons were guns, fists, tasers or cans of pepper-spray.
Last month, we reported that an officer in Tennessee showed up plastered drunk to the firing range and was so out of control that his fellow officers actually arrested him and gave him a breathalyzer test, which he failed miserably.
This situation is not just limited to the US either, as we reported last week, a police officer in the UK accidentally shot a 7-year-old girl while she was on a field trip at the police department. This week, police in Brazil made international news when it was revealed that there are an average of 6 police killings every day within the country.
John Vibes is an author, researcher and investigative journalist who takes a special interest in the counter culture and the drug war. In addition to his writing and activist work he is also the owner of a successful music promotion company. In 2013, he became one of the organizers of the Free Your Mind Conference, which features top caliber speakers and whistle-blowers from all over the world. You can contact him and stay connected to his work at his Facebook page. You can find his 65 chapter Book entitled "Alchemy of the Timeless Renaissance" at bookpatch.com.