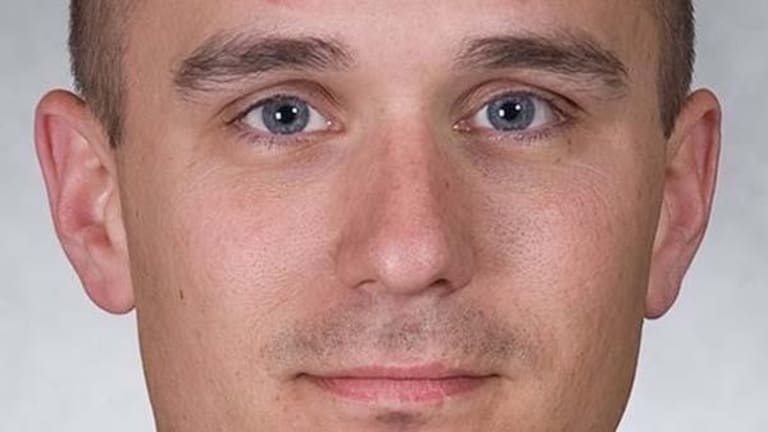 Cop Pulled Women Over, Forced them to Perform Sexual Favors, Then Stalked them on Facebook
Ohio State Trooper found guilty after sexually assaulting women during traffic stops and advertising "Traffic Stop Sex" on Craigslist.
Columbus, OH -- Former Ohio State Highway Trooper Bryan Lee lost his job and is now facing five years in prison for sexually assaulting a number of different women, on various different occasions, while on duty. It was also revealed during the investigation that Lee made posts to Craigslist where he advertised for "traffic stop sex."
The 31-year-old former police officer and his lawyers had the audacity to ask the judge for probation during his sentencing trial even though he plead guilty to the charges against him. The motion was denied, and Lee was sentenced to five years in prison, which is surely less than an average citizen would serve when faced with the same charges.
According to Lee's victims, the officer would trap women at traffic stops, even if they had done nothing wrong, and make sexual demands in return for leniency. Afterward, he reportedly found his victims on Facebook to make them aware that he was following them around in public and stalking them after the traffic stop.
It was discovered during the investigation that Lee would regularly disable his dashcam and microphone during traffic stops with female drivers.
One victim later told officers the officer wanted to take a picture with his hand on her chest.
Lee later found her on Facebook, where he informed her that he was "keeping an eye on her."
In an interview with the FBI, the victim said, "That's really creepy, If you're a professional and you're a cop, I feel like that's way out of line."
Another victim told investigators, "He told me to do this, he told me to do that and I basically complied. What else am I going to do in that situation, he's a cop. He has more authority."
As the investigation continued, the FBI began to uncover even more evidence, including a series of posts made on Craigslist where Lee was attempting to arrange "traffic stop sex."
The posts said, "I am in Law Enforcement so if the idea of traffic stop sex sounds good let me know."
Lee just recently began his five-year prison sentence, serving time on four counts of violating the civil rights of female motorists and one count of cyberstalking involving threatening messages.
John Vibes is an author, researcher and investigative journalist who takes a special interest in the counter-culture and the drug war. In addition to his writing and activist work, he organizes a number of large events including the Free Your Mind Conference, which features top caliber speakers and whistle-blowers from all over the world. You can contact him and stay connected to his work at his Facebook page. You can find his 65 chapter Book entitled "Alchemy of the Timeless Renaissance" at bookpatch.com.