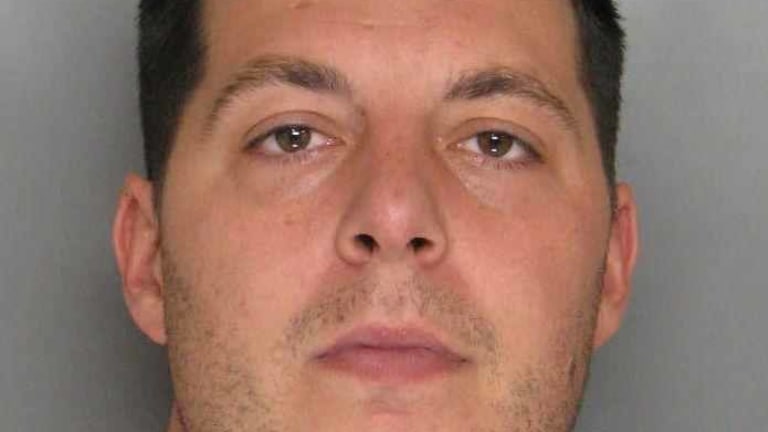 Drug Addicted Cop Arrested After Breaking in Dealer's Door For Oxycodone
John Vibes
August 7, 2014
Last Thursday, a Baltimore County cop was charged with attempted robbery and possession of narcotics after he busted in the door of a drug dealer's home in an attempt to steal his stash of Oxycodone. The attempted robbery took place last Tuesday in Dundalk, two days before the arrest. Just after the incident occurred, the owner of the home called 911 to report that someone claiming to be a police officer was trying to kick in the door of his apartment.
According to WBAL News, when police arrived at the scene, they found no one at the home, but noticed that the rear window was open and the screen was knocked out. The police then entered the apartment, where they found empty bags which appeared to have drugs in them at one time.
Not long after the attempted robbery, officer Joseph Stanley Harden, of the Baltimore County Police Department was pulled over for speeding. According to the police report, the officers that had pulled him over noticed that he matched the description of the suspect that was given by witnesses at the scene of the attempted break in. Harden was immediately arrested by police even though he was wearing his BCPD badge at the time of the arrest.
When Harden was pulled over, a man named Stephen Gomez was in the passenger seat, and he was also taken in for questioning. After interrogating both suspects, it was revealed that the owner of the home was an associate of Stephen Gomez, a black market entrepreneur who had recently been providing officer Harden with Oxycodone. Gomez told police that Harden had made multiple purchases from Gomez in the apartment where the attempted burglary occurred and had returned to the apartment demanding more pills.
Harden told police that he had become addicted to prescription pain killers after they were prescribed to him following a recent injury.
Police Chief Jim Johnson said that he is "deeply troubled by this officer's actions. This department does not tolerate criminal conduct among its members, and this officer will face due process for what he has done. Yet we cannot help but be saddened by another troubling case of prescription medication abuse. This problem is pervasive in our society, and unfortunately no institution is immune to it. We hope that this officer and everyone struggling with addiction seeks and receives treatment."
Harden was released on $100,000 bail and has been suspended with pay.
John Vibes is an author, researcher and investigative journalist who takes a special interest in the counter culture and the drug war. In addition to his writing and activist work he is also the owner of a successful music promotion company. In 2013, he became one of the organizers of the Free Your Mind Conference, which features top caliber speakers and whistle-blowers from all over the world. You can contact him and stay connected to his work at his Facebook page. You can find his 65 chapter Book entitled "Alchemy of the Timeless Renaissance" at bookpatch.com.