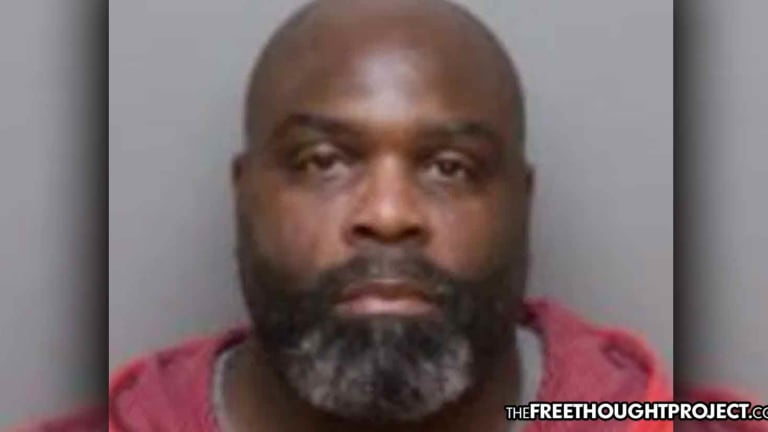 Power-Tripping Cop Arrested For Beating Up Female EMT Over a Hot Dog
A police officer in Memphis beat up and kidnapped a female EMT because he didn't want her to have a hot dog.
Memphis, TN – As TFTP reports on a regular basis, many power tripping police officers will hold no punches -- quite literally -- when interacting with other first responders. Over the years, TFTP has reported on numerous incidents in which cops beat up firemen, EMTs, and even other cops. The following story is one of these cases.
In a rather embarrassing, yet brutal, debacle, a Memphis police officer has been arrested and charged with beating up an emergency medical technician. The reason the department should be embarrassed over this officer's actions is because he beat up and kidnapped an innocent woman....over a hot dog.
As LocalMemphis.com reports:
According to the police affidavit, it happened at the hospital in the police holding area about noon on September 20th. The med tech told investigators she went to the police holding area to borrow equipment for her unit when she saw they were having a cookout. She said she asked an RN in police holding if she could have a hot dog, and was told she could. But she said Officer Ralph Confer, 47, then told her she couldn't.

The med tech said she left the police holding area and returned a short time later, and another employee told her she could have a hot dog. The med tech told investigators she headed to the breakroom to fix a hot dog, when Officer Confer followed her.

The med tech told police that Confer slapped the hot dog bun out her hand, told her she couldn't have one, then asked her to leave out the back door. According to the affidavit, the med tech said she couldn't leave out the back door and told him she had to leave out the front door. She said Confer then told her she had to leave where he told her, and began to corral her toward the back door.

At that point, the med tech said Confer picked her up by both arms, causing her to slam her head into cabinets in the breakroom. She said Confer then threw her on the ground, put a knee in her back, handcuffed her, and then put her in the female holding cell. The med tech said Confer never advised her she was under arrest, nor explained any charges to her. She said another nurse called her supervisor, who came to police holding. It was then that Confer released her to the supervisor.
During the attack, the EMT suffered multiple injuries to her head. Once it was discovered that she'd been kidnapped and beaten by this officer, she was released without charges and the bully cop Confer was arrested and charged with assault.
Showing his blue privilege, the officer was not charged with oppression, false arrest, kidnapping or any of the other crimes he committed when attacking the innocent woman. He was then released on a measly $100 bond.
As the Free Thought Project previously reported, an intense video uploaded to Facebook went viral as it showed a Portsmouth police officer choking an EMT. A few days later the body camera footage was released and like Confer beat the EMT above, the cop in this incident beat an innocent EMT as well.
The original video, which was taken outside of a Portsmouth bar, shows what happens when a police officer has his authority questioned. Originally, the police department claimed that the video doesn't show everything that happened. However, multiple eye-witnesses came forward and have told their versions — that are all the same.
According to police and witnesses, a fight had broken out in front of a bar in downtown Portsmouth. Police and EMS responded and the EMT began treating a man who'd been bleeding and knocked unconscious.
As the body camera footage shows, the victim of the alleged fight was laid out on the curb, unconscious and bleeding from the head.
While the EMT and firefighters were prepping the man for a trip in the ambulance, the man regained consciousness and was naturally startled.
"He just woke up from being knocked out, and he's got guys all around him grabbing a hold of him," Trevor Conley, one of many witnesses said. "You're going to freak out."
Instead of calming the man down, as the EMT and other first responders were trying to do, Portsmouth Police Sergeant Joel Robinson rushed over and began tasering the man. At this point, acting out of concern for the man's life, the EMT questioned Robinson's choice to taser a man who was bleeding and unconscious and tried to prevent it. However, he was swiftly met with police violence of his own for daring to touch the officer on the shoulder.
Unlike Confer, the officer mentioned above was never charged.