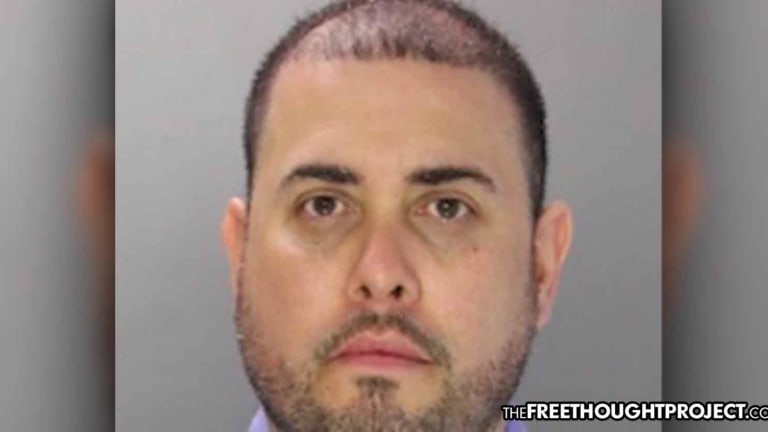 Cop Arrested for Robbing Over a Dozen People — Dept Knew About It, Let Him Keep Job
A Philadelphia police officer was implicated in robbing 15 people and a store and yet he collected a paycheck for 3 years after.
Philadelphia, PA — An officer with the Philadelphia Police Department was accused of robbing and assaulting a group of 15 people nearly three years ago and he was not fired until this month. The department did not move to fire him until he was formally charged, even though police were informed of the incident shortly after it happened — over three years ago.
On December 17th, 2017, 40-year-old Philadelphia police officer Officer Luis Miranda and two of his relatives robbed a group of people who had gathered outside of a local business to gamble.
After robbing the 15 individuals outside, Miranda and the other men robbed the business that the group was standing in front of.
Miranda was charged with robbery, conspiracy, aggravated assault, and terroristic threats, according to the District Attorney's Office. He also faces other charges that are entirely unrelated to the robbery, including using police resources for criminal purposes and two drug offenses.
Miranda's two accomplices, Gregorio Esquilin and his son Juan Luis Esquilin, were also arrested and facing charges related to the robbery as well.
Police Commissioner Danielle Outlaw recognized the charges against Miranda in a statement after the arrest.
"The charges against Officer Miranda are disturbing and allege behavior that is in stark contrast to everything that society expects of its police officers. Still, we must not allow the actions of a few to tarnish the reputations of the overwhelming majority of PPD officers that discharge their duties with honor and integrity. It is more obvious than ever that police officers have to repair community trust in order to effectively do their jobs. For that to begin, we must prove that we (are) determined to identify and remove bad actors from within our ranks," Outlaw said.
"While it is disheartening when those charged with upholding the law choose to break it, I am grateful for all of those who worked to bring these allegations to light," she added.
Police were notified of his involvement in the crimes shortly after they took place, but police decided to allow him to keep his job for years. He was removed from street duty as the Internal Affairs Division conducted an investigation, but was still employed and collecting a paycheck from the department. It is not clear why the internal investigation took nearly three years to process.
"The same day we became aware of these findings, Miranda was immediately removed from street duties as our Internal Affairs Division conducted an investigation. Subsequently, the findings of that investigation were turned over to the District Attorney's Office for review," Outlaw said.
District Attorney Larry Krasner said that dirty cops need to be held accountable or they will continue to act like they are above the law.
"Crimes by police are more likely to occur where there is a vacuum of accountability. Police officers hold a position of trust, and the criminal legal system has always considered abuse of a position of trust as an extremely serious offense. I am pleased to see that Police Commissioner Outlaw and the DAO are jointly headed in a more constructive direction," Krasner said.
Sadly, especially within the ranks of the Philly PD, corruption runs rampant. We've reported on these officers carrying out crimes like murder and rape to covering up child sex crimes.
As TFTP reported last year, it was revealed that the Philly police were complicit in covering up the child sex abuse scandal in the Catholic church — for decades.