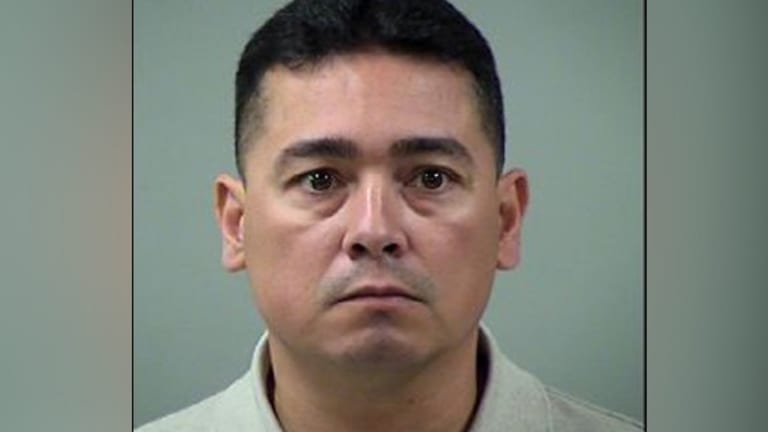 Cop Arrested For Strangling Girlfriend Over Text Messages
May 7, 2014
According to an arrest affidavit, Elliot Rodriguez, 42, came home from work and began going through his girlfriend's phone as she slept around 3 a.m. Sunday.
Rodriguez's girlfriend claimed in the affidavit he became upset because he did not like a conversation she had with a male friend via text.
Rodriguez grabbed his girlfriend by the neck with his right hand while her back was toward the bed, she told deputies. He pushed her onto the bed, still holding her neck, and pinned her there, impeding her breathing and causing her pain, she said.
Deputies saw two red marks on both sides of her neck and light bruising to the left side of her neck. Her injuries were photographed.
Rodriguez has been charged with assault by strangulation, the affidavit stated.
Fortunately his girlfriend was able to escape.
Sadly this type of police domestic violence is not an isolated incident. Statistics show that 1 in 4 women in the US is a victim of domestic violence, those numbers jump to 1 in 2 if they are married to a cop.