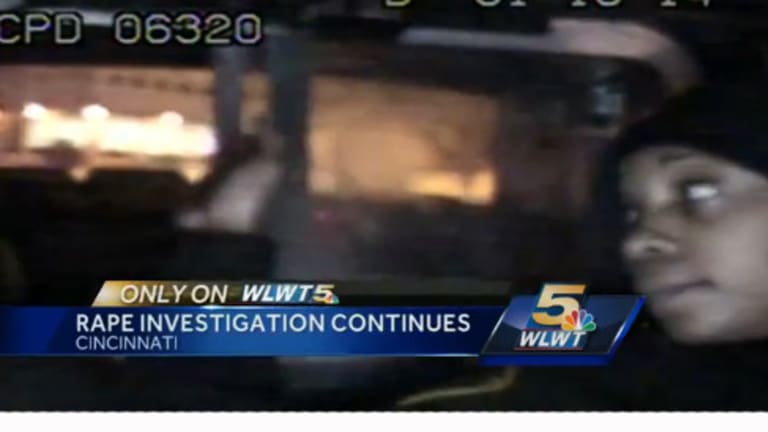 Cop Arrests Woman Who was just Raped, Turns Up Music in Cruiser as Not to Hear her Cries
A rape victim's mistreatment and arrest was caught on Officer Adrienne Brown's cruiser cam Sunday night as the officer investigated the rape complaint. Brown's handling of the case is despicable.
The alleged victim, who WLWT News 5 is not identifying, said a cab driver raped her. The alleged attack happened as the victim was returning to a hotel.
After seeing the cruiser cam video, the police department launched two investigations into the case; one for the alleged rape and one for the conduct of Officer Brown, whose treatment of the victim is horrendous.
"You listen to me and you listen good because this is the last thing I'm going to say to you. You should know your limit," Brown said. "You're an adult. You should know your limit. You should never be in a situation where you don't know your limit because you are drinking too much."
"You have to help me. That man raped me. Someone please help me," the alleged victim responded.
Brown then turned up the police cruiser's radio so she could not hear the victim.
Call the police to report a rape, end up arrested and mistreated. This is yet another example of how cops do NOT protect and serve, but harass and abuse.
Below is the reaction from the alleged victim, who has since filed a federal lawsuit against the department.