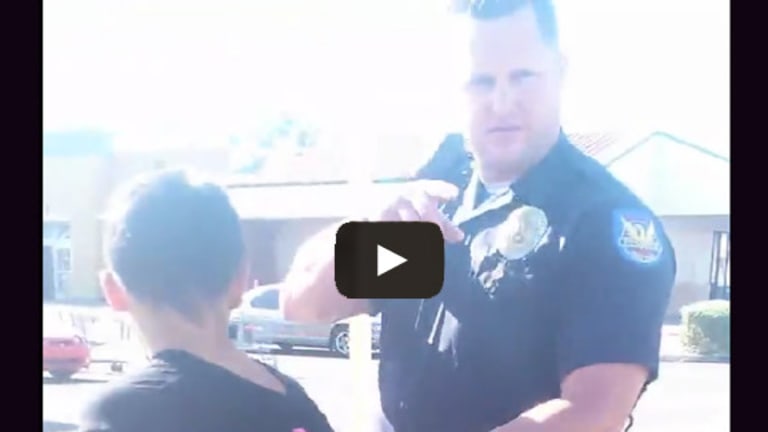 Did that Cop Just Make Sure He Was On Camera Before Beating Up On a Little Kid?
"Tell me when you're recording."
June 20, 2014
(Phoenix AZ) -- A facebook video submitted to the Free Thought Project shows a troubling interaction between what appears to be 11 to 13 year old children and a police officer.
In the video a, Phoenix police officer grabs a young boy and brings him over to a concrete wall in the median of a highway.
For some reason, most likely arrogance, the officer then makes sure that the other kids are filming.
Some names are given and then it becomes a little inaudible.
The next thing we see is this cop, who is much larger than this child, slam him up against the concrete wall. He then begins pushing the youth's arms up behind his back, in what looks like an attempt to intentionally inflict pain or harm.
The boy screams out in agony and is then hauled off in cuffs.
According to Sophia, a woman claiming to be the cousin of the boy in the video, these boys were only involved with the police because the officer allegedly called them wetbacks and they yelled back.
The children were part of a summer youth program to keep them away from drugs and violence and were out working to earn money, according to Sophia.
The Free Thought Project reached out to the Phoenix Police Department and they declined to comment on the incident.