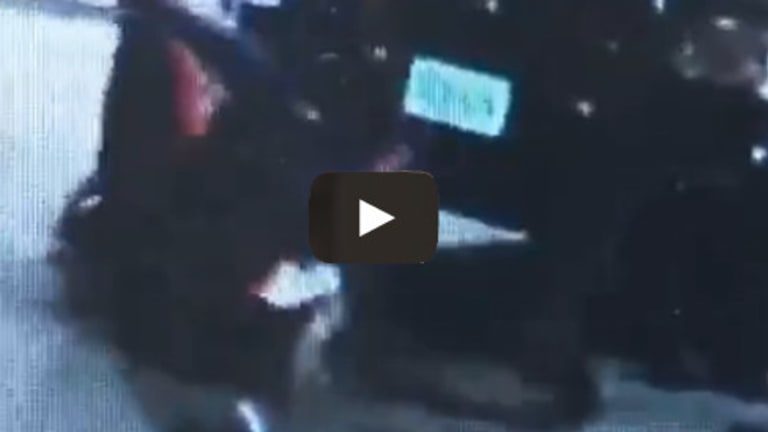 Cop Caught on Camera Brutally Beating Woman, While Tasing Her in the Neck
"I feel like this man came to the scene with anger. He came at her with complete aggression."
April 16, 2014
A violent confrontation between a Chester City Officer and a woman was caught on camera.
The video shows a Chester City police officer sitting on a woman's chest, striking her at least seven times, and then shocking her with a Taser repeatedly, in the neck!
The police were called to the scene on reports of a woman wielding a knife. However, according to witness accounts, she had thrown the knife out before they arrived and was trying to flee, when this officer felt it necessary to dish out this beating.
Two witness accounts infer that this cop assaulted and tased this woman despite the fact that she stopped resisting.
"He is yelling, 'You want to fight!'
And he is telling her to get on her back," said one witness.
One witness recalls that the officer pinned the suspect down with his legs while punching her in the face, and then she says he tased the woman in her neck.
"He didn't have to keep shocking her like that. That is how I feel. Once he realized there were other officers pulling up, his aggression started slowing down a whole lot," said the witness.
Police confirmed they are now investigating the incident. As for the woman, she was charged with assault and related charges, but police would not release her name.
Police have also not released the officer's name or his status while the incident is under investigation.

And here is the local news story on the incident.