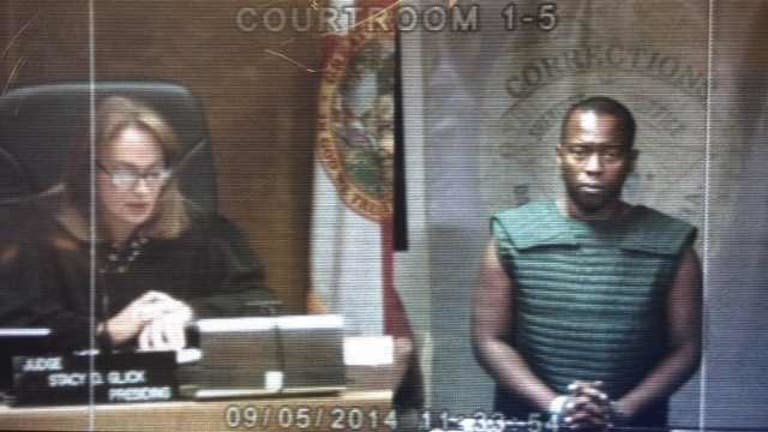 Cop Caught Driving Drunk At 100 MPH In A Car Filled With Drugs
When police searched his vehicle, they found marijuana, cocaine, and heroin.
Miami police officer Christopher Vital was arrested Thursday morning in Miami Beach on suspicion of drunk driving and possession of drugs. Now he is facing charges for driving under the influence, driving with a suspended license, possession of narcotics and criminal mischief.
The police report stated that Christopher Vital was off duty while driving his personal vehicle at nearly 100 miles per hour when he was noticed by police.
When he was finally stopped, police noticed that he was drunk, and when they searched his vehicle they found marijuana, heroin and cocaine.
Vital did not surrender easily, he shattered a window in one of the police cars and threatened to shoot himself. While in the police car, he allegedly rammed his head against the wall, telling the officers that they were going to be framed for his injuries.
This is not the first time that Christopher Vital has gotten arrested for actions taken while intoxicated. This past November, he was arrested for disorderly intoxication at a Miami Dolphins game.
"The Miami Police Department frowns upon the behaviors alleged in the arrest of Christopher Vital. As a member of law enforcement, Mr. Vital is held to a high standard and he is now the subject of an internal administrative investigation. He has been relieved of his police duties without pay pending his termination. [The department] will exercise its right to take appropriate actions based on the administrative findings. This holds true even if he is found not guilty in a criminal proceeding," Maj. Delrish Moss said in a statement.
Last month we covered a similar story, where a 16-year veteran of the Indianapolis Metropolitan Police Department, was arrested after it was reported that he drove drunk through a White Castle drive-through, with his sirens and lights blazing. Also last month, we covered a story about a Maryland cop who was arrested after attempting to steal prescription pain killers from a drug dealer's house while off duty.
John Vibes is an author, researcher and investigative journalist who takes a special interest in the counter culture and the drug war. In addition to his writing and activist work he is also the owner of a successful music promotion company. In 2013, he became one of the organizers of the Free Your Mind Conference, which features top caliber speakers and whistle-blowers from all over the world. You can contact him and stay connected to his work at his Facebook page. You can find his 65 chapter Book entitled "Alchemy of the Timeless Renaissance" at bookpatch.com.