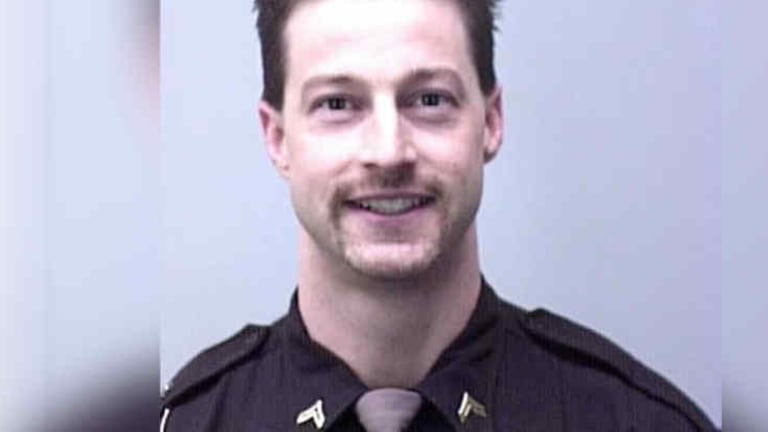 Cop Caught With Hard Drives Full of Child Porn, Won't Be Charged Because of a Typo
A Dane County sheriff's deputy miraculously escaped charges of child porn, despite being caught with child porn, because of a cut and paste error on a warrant.
Dane County, WI -- A Dane County sheriff's deputy miraculously escaped charges of child pornography, despite being caught with child pornography, because of a cut and paste error on a warrant.
In a tragic example of the broken "justice" system, former Dane County sheriff's deputy Jeffrey C. Hilgers, 43, had seven counts of possession of child pornography dismissed Wednesday. The judge ruled that there was a fatal cut-and-paste error on a search warrant, thereby making the discovery of the illegal images on the deputy's computers, inadmissible.
According to the report, investigators inadvertently used a paragraph, which stated they were searching for child pornography, instead of one specifying the search was for evidence in an illicit relationship between Hilgers and a woman serving a jail sentence at home on electronic monitoring.
The error was insurmountable, Dane County Circuit Judge John Markson said, so he had to suppress the search warrant along with a subsequent search warrant that was issued after child pornography was initially discovered, which led to the discovery of even more child pornography.
The Wisconsin State Journal reported:
Hilgers was charged in August with sexual assault by correctional staff and seven counts of possessing child pornography. A criminal complaint states that Hilgers and the woman met while she was in jail in 2013 and he was a jail deputy, and that they began dating after meeting again following her placement in a home electronic monitoring program.

Hilgers' lawyer, Brian Hough, asked that the sexual assault charge be dismissed, but Markson on Wednesday denied the motion.

Markson found, however, that a search warrant used to search Hilgers' home for evidence of the relationship, along with a second search warrant to examine computers for additional child pornography, had to be suppressed. And with the suppression of those two warrants, the seven counts of child pornography were dismissed.
"I do think that likely what happened was a result of cutting and pasting by using a warrant from a different case that involved child pornography," Markson said.
The loophole that allowed Hilgers to walk is almost as staggering as the coincidence of finding child pornography, while accidentally searching for child pornography.
Or is it? Could it be that law enforcement has a higher rate of sexual misconduct than the rest of the population?
Officer-involved sexual misconduct describes an entire subset of police misconduct that includes non-criminal complaints such as consensual sexual activity that occurs while an officer is on-duty, sexual harassment, up to felony acts of sexual assault or child molestation. Sexual misconduct was the second most common form of misconduct reported throughout a 2010 sample with 618 officers involved in sexual misconduct complaints during that period, 354 of which were involved in complaints that involved forcible non-consensual sexual activity such as sexual assault or sexual battery.
Of the officers associated with reports of serious sexual misconduct, 51% (180) were involved with reports that involved minors and 49% (174) involved adults.
Last week we reported on a Plano police officer who was arrested twice in a three week period for indecency with a child and for possession of child pornography.
Last month, the man responsible for "keeping you safe" on the internet was sentenced to 25 years for using the internet and the very tools given to him for this job, to run a child pornography empire, where he planned to violently rape and murder children.
Last month we also reported on the story of Christopher Allen Carson who orally forced himself onto a sleeping 7th grader and he was only given a 30 day sentence.
Prior to that it was NYPD Sgt. Alberto Randazzo who was indicted for conspiring to commit multiple sex crimes against a one-year-old infant.
In September, Oklahoma made headlines with three serial rapists, in 3 weeks, all officers, as well as one police chief molesting children.
Or how about the police officer that was just found guilty of raping a girl with a pencil; she was 5!
The list goes on.