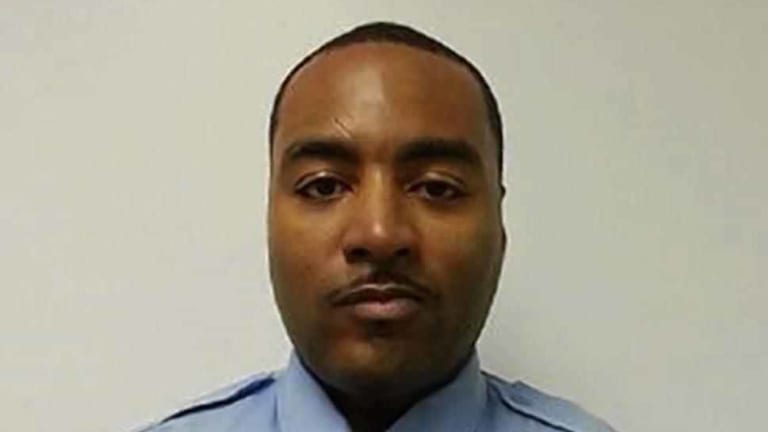 Cop Caught on Camera Masturbating On Subway Train
Philadelphia, PA -- Kevin Fant, a Philadelphia Transit Police Officer was recently caught masturbating on the subway train that he was assigned to patrol. Fant was off-duty at the time, but he was likely so comfortable in this environment because it was a place that he had authority.
The 44-year-old officer was suspended after a video of him pleasuring himself on the subway was discovered by city transportation employees.
While Fant was in the act, he did not realize that someone was not only watching, but recording him as well.
The anonymous witness posted the video to the web sometime in August, and it was discovered months later by the transportation department's social media team. The team regularly scans the internet for postings that mention the transit authority, and someone on staff came across the lewd video of officer Fant.
This week, a search warrant was issued for Fant's home, where they found clothing matching what the person in the video was wearing.
"This is disgusting and shameful, but I'm proud of fact that Transit Police detected the problem, investigated the problem and made the arrest of one of their own for criminal activity," Transit Police Chief Thomas Nestel said in a statement.
Fant is a 12 year veteran of the police force, but is now currently on administrative leave, pending the investigation. He is currently in jail facing charges of indecent exposure and open lewdness.
John Vibes is an author, researcher and investigative journalist who takes a special interest in the counter culture and the drug war. In addition to his writing and activist work he is also the owner of a successful music promotion company. In 2013, he became one of the organizers of the Free Your Mind Conference, which features top caliber speakers and whistle-blowers from all over the world. You can contact him and stay connected to his work at his Facebook page. You can find his 65 chapter Book entitled "Alchemy of the Timeless Renaissance" at bookpatch.com.