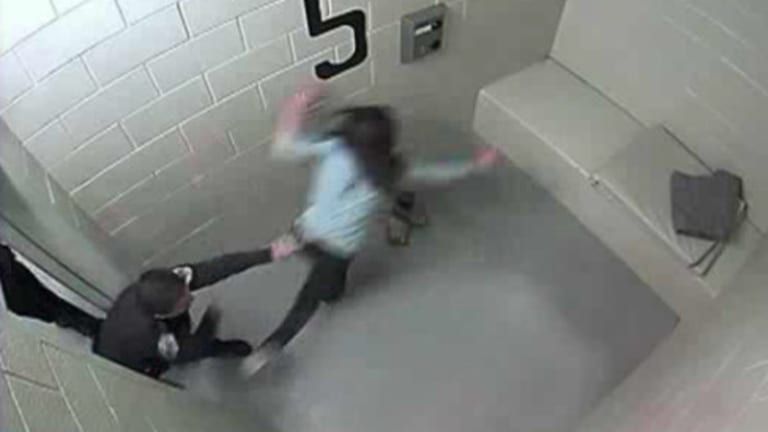 Cop Caught on Video Smashing a Woman's Face, Community is Outraged
A police officer is clearly seen slamming this woman's face into the jail cell bench, caught on camera back in March of this year. The officer has not been charged with any wrongdoing.
The Chicago Alliance against Racist and Political Oppression vows to march against this corruption if the officer is not fired in 30 days.
If more folks would stand up in outrage like this community, we could hold these monsters accountable and decrease these incidents. The time is now. How many more children, innocent people, and dogs have to die before we realize that the system is broken?
Here is the news story on the incident.
Here is the actual footage from the jail cell.