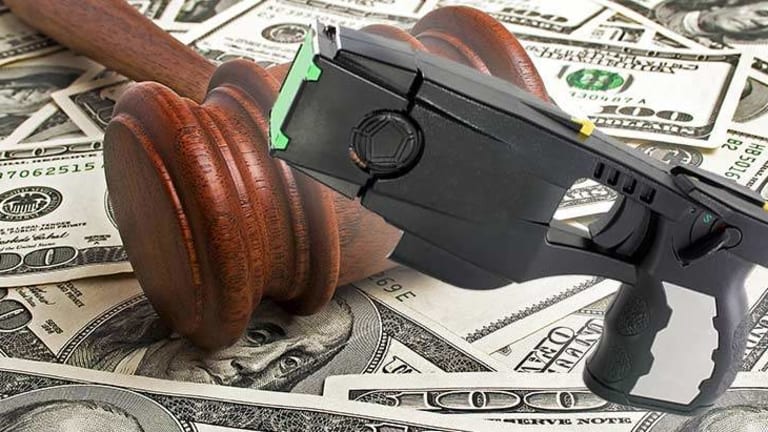 Cop On Cop Brutality Costs California Taxpayers Two Million Dollars
Torrance, CA -- A former Torrance police officer, Zachary Bazilius, has been awarded two million dollars straight from the taxpayers pockets after he alleges he was tased by his supervisor during roll call one morning.
The settlement comes after the state already shelled out over $600,000 in defense costs related to the incident.
The officer claims he was shot with the taser, and alleges he was left with permanent back injuries, a claim the other side has disputed.
Mayor Patrick Furey has stated that he does not believe Bazilius was ever hit with electricity and simply lurched forward after being startled, causing the injury.
"It's my understanding that he wasn't. .. He heard the noise, and the noise startled him. And that caused him to lurch forward and hurt his back," Furey said.
The mayor has described the payout as a "business decision" after already having invested so much money into the defense. The officer who deployed the taser, was barely disciplined and remains on the force.
"It annoys me sometimes that we spend this kind of money and the ramifications aren't worse for the officer," Former councilman Tom Brewer told CBS.
It is unfortunate when anyone is a victim of brutality, even when the victim is behind that thin blue line themselves. Police on police brutality is a trend we here at The Free Thought Project have been paying close attention to, and which seems to be happening more frequently than you may think. In fact, every cop killer this year has been identified as a cop themselves.
It is interesting, however, how much more an officer's back pain is worth than other more extreme cases of brutality.
Earlier this week, we reported on Edward Jones, who was shot by a Highway Patrol trooper while he had his hands up. He will be receiving a $300,000 settlement from the state of South Carolina.
Jake Twombly, who was brutally beaten by an officer while handcuffed, for no reason- on his wedding day, received $75,000 from the state of Iowa.
Timothy Russell and Malissa Williams were driving near downtown Cleveland on November 29, 2012, when Russell's car backfired. Police in the area apparently mistook the sound for gunfire and gave chase. Ultimately 13 officers fired 137 rounds into the car, killing them both. Their lives were each worth less than this officer's back, with 1.5 million being paid to each of their families.