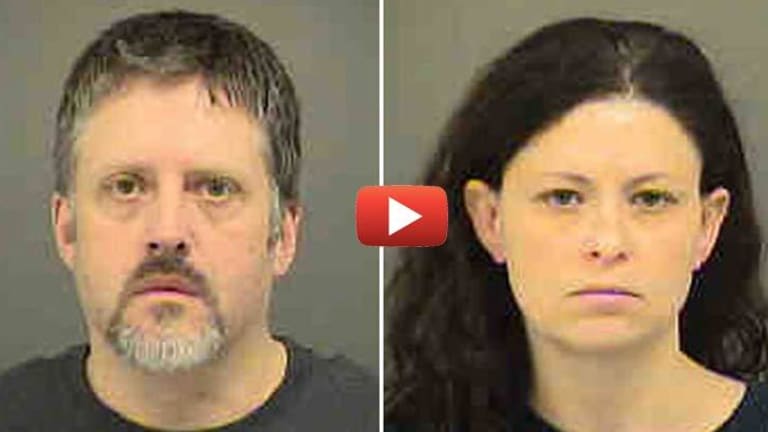 Cop Couple Arrested for "Inflicting Great Bodily Harm" on Their 3-Month Old Baby
A South Carolina couple, who are both police officers, were implicated in this tragic case of child abuse.
Charlotte, NC -- Two South Carolina police officers have been arrested and charged with abusing their 3-month-old child.
Robert Taylor, 45 and Audrey Schurig, 36 are accused of abusing their own infant son.
In February the couple, who are both police officers in separate departments, took their baby boy to Piedmont Medical Center in Rock Hill.
While in the hospital doctors found that the child had severe brain and neck injuries, as well as seizure-like symptoms. He was then flown to Levine Children's Hospital in Charlotte in critical condition, and an investigation ensued.
At the children's hospital in Charlotte, doctors apparently found the injuries to be from abuse. The couple was detained at the hospital and their cell phones seized. They were then booked into the Mecklenburg County Jail on Friday.
According to the arrest warrant, Taylor was accused of inflicting great bodily injury on the child. The search warrant also said the parents did not give an explanation for the baby's injuries.
Taylor was an officer with York Police when the alleged crime happened but when news of this incident became public, he resigned. Schurig is employed with Chester Police as a sergeant and has been suspended without pay.
Sadly this is the second tragic case of police beating an infant within just a short timeframe. Last month the Free Thought Project covered the tragic story of an Oklahoma City police officer who was arrested for causing severe injuries to a 7-month-old baby, leaving her with brain damage.