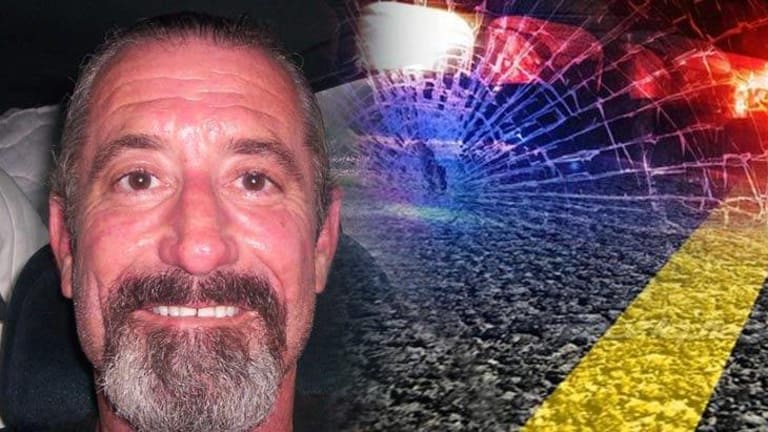 Cop Decapitates Army Vet With Cruiser on the Way to a Call, Doesn't Render Aid, Speeds Off
A Florida police officer is claiming that he "didn't notice" he hit a pedestrian so hard that it removed his head from his body.
Tampa, FL -- Bill McIntyre was a hard-working retired Army veteran who built fences for living. Because of the negligent actions of a Tampa cop, this 60-year-old man is now dead. He left behind his wife, three sons, a daughter, and two grandchildren.
On the night of June 28, McIntire was on his way home when a Florida detective was on his way to a call of about a robbery. On the way to the call, the officer struck McIntire, decapitating him, and then sped off. He never stopped to help nor did he report striking anything with his cruiser.
Witnesses described a vehicle looking like a GMC Yukon or a Chevrolet Tahoe speeding away from the scene without stopping to offer aid or call the authorities.
On Thursday, 11 days after one of their own mowed down this beloved father, the Tampa Bay police quietly called the family and told them that it was a police officer who killed McIntire.
McIntire's son Bradley, 30, told the Tampa Bay Times that police matched the blood found on one of their vehicles to his father. Police told Bradley that the officer "didn't realize he hit anything."
Try to imagine hitting a large insect with your vehicle, or a squirrel, or a small deer; all of these things would be felt by the driver. Then, try imagining hitting a 200-pound man, hard enough to remove his head from his body. Think about how difficult it would be to somehow not realize you hit him. "I want to make sure I'm getting accurate information. I want to make sure nothing is being left out," McIntire said. "If it was me, if I hit a cop and took off what would happen to me?" he added. "How different is the justice system going to work for the officer involved than it does for me?" In what appeared to be an attempt to cover the hit and run up, the Tampa PD initially declined to comment on the investigation, saying only that they were "no longer looking for the vehicle involved." However, after the Tampa Bay Times published an interview with Bradley McIntire, they acknowledged that the officer involved was placed on paid administrative leave pending the outcome of the investigation. "This is absolutely being handled differently than a traditional hit and run because an officer's vehicle was involved," Tampa police spokesperson Andrea Davis said. "It's being handled very critically. The state attorney's office is already involved. The chief, all the way down, has been reviewing this case and had their hands involved in the investigation."

"I can't help but wonder if everything I'm being told is the complete truth," he said. "The cops are trying to tell me it was an honest mistake. I drive past the scene every day. When I see it, I see nothing but lights."