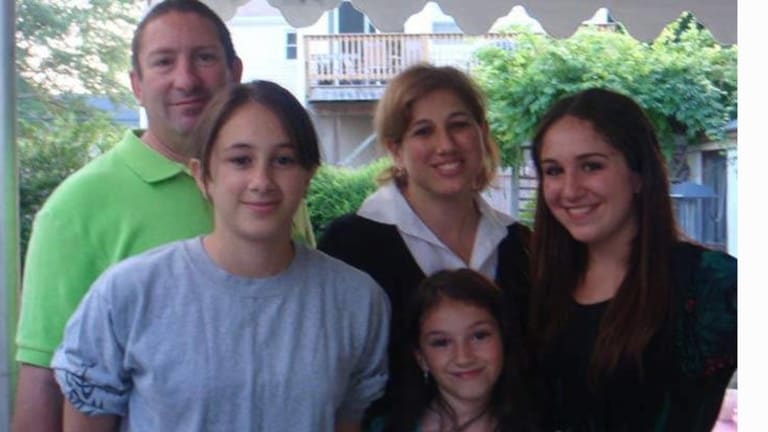 Cop Plotted Murder-Suicide for Weeks, Intentionally Left Surviving Family Members Destitute
If there is such a thing as "pure evil" it was alive and thriving inside this New York cop.
White Plains, New York – Last Saturday, 52-year-old newly retired police officer Glen Hochman shot and killed his two teenage daughters. Alissa, 18, and Deanna, 13, were killed in their sleep as well as all three family dogs before he turned the gun on himself.
Hochman's wife, whom he was having marital problems with and who wanted a separation, and their other daughter, were on vacation and were not present at the time of the murders.
To make sure they suffered even further, the deranged former officer filed retirement papers three weeks prior to his massacre. He intentionally checked the "zero" option on his pension, deliberately ensuring they would be left destitute after his evil deed.
The monsterous Hochman then left a hateful six-page long suicide note that included taunts to his wife. He warned his wife, Anamarie, 50, to be financially responsible, despite personally guaranteeing that she would be left broke, The New York Post reported.
"It's the most selfish final insult," said a family friend from Harrison. "It's reckless and insulting for any man to leave their family high and dry like that, by choosing the zero option on their pension.
"But for him to do that and then kill his children, that's pure evil. He effectively stole the future away from the family he left behind."
A second note was reportedly left at the school that his 13-year-old slain daughter attended, where he also worked security. The contents of the second letter have not been released.
The surviving sister, who is the eldest, wrote a heartbreaking letter to her sister, Alissa. The letter was read by a family friend at the joint funeral for the sisters, which was attended by over 500 people.
"I'm angry you don't get the chance to go to prom, spring break, graduation or college. I'm angry that you don't get the chance to get married or have children. I'm angry your beautiful life was cut short.

I truly regret the times we would argue over the most pointless things. I look back now and say, 'Why in the world would we waste our time, precious time, fighting?'

I want you to know no matter how much we yelled and screamed at each other, I always loved you. As an older sister I hope that you idolized me, but the truth is, I idolized you. It sickens me to know I will not have the chance to see you grow. This tragedy has broken me. I will never be the same," she said.
The girl's mother wrote the eulogy for her children that was also read by a family friend. Referring to her youngest daughter, Deanna, she wrote;
"I love that we could just look at each other from across the room and just crack each other up. I'm sorry, Deanna, that you left this world so young, you didn't deserve that. There is so much of your life I am going to miss."
No arrangements have been announced for their father, although the Post reports that there is talk of cremation. If there is any place that this man's body belongs, it is most definitely in a blazing inferno.