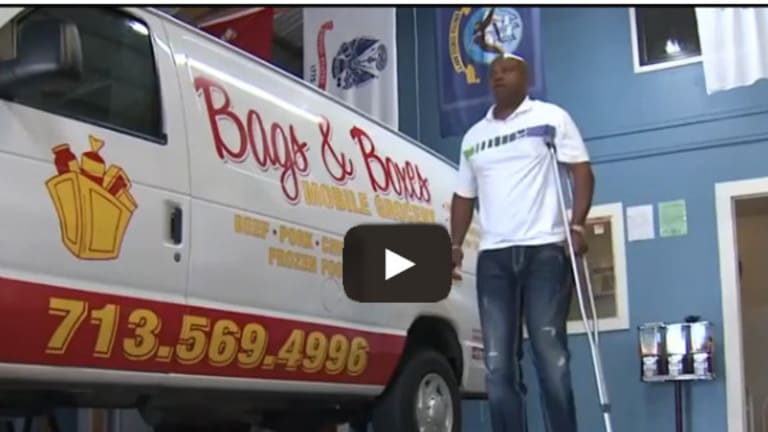 Cop Detains and Beat a Man in Front of Family...Whoops Wrong Guy
"I was completely humiliated beyond reason."
May 23, 2014
Kevin Cooper was at a party with his family and decided to walk to a nearby store.
While on the way to the store a Houston Police Officer pulled up.
The officer was allegedly looking for a white male, and thought that Kevin Cooper, a black male, fit the description.
The officer immediately jumped out of his unmarked vehicle and cuffed Cooper and ordered him to sit on the ground.
All the while Cooper's family is watching nearby.
Cooper, being at his wife's birthday party, was dressed in nice clothes and asked to sit in one of the arriving units instead of on the ground.
The cop responded to this request by throwing Cooper down on the ground, while in cuffs causing lacerations and an ankle sprain.
When the officers figured out that they had the wrong man, they simply left Cooper there, injured and bloody.
Ironically enough, Cooper then called 9-1-1 to report the assault.
Houston PD has told Local 2 News in Houston that they've opened an investigation into themselves.
Meanwhile the officer accused of the assault is still on the job.