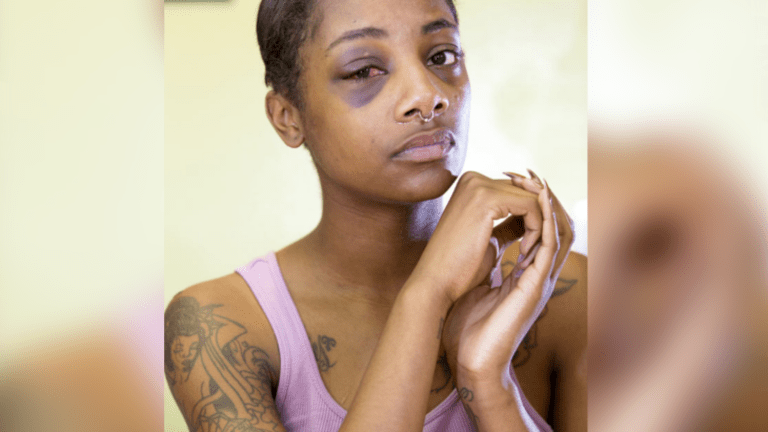 Cop Won't Face Charges After Breaking Woman's Face While She Was Handcuffed in Cruiser
A Seattle Police Department Officer will not face felony charges for punching an African American woman in the face after she was placed in handcuffs, local county prosecutors said.
The controversial decision was made despite video evidence of the confrontation, reported the Seattle Times, which took place between Officer Adley Shepherd and 23-year-old Miyekko Durden-Bosley back on June 22.
King County Prosecutor Dan Satterberg announced recently that after conducting an investigation into the incident, Officer Shepherd was found to have "acted professionally and with restraint up to the point where he was kicked in the head by the suspect as she was being placed in the patrol car.
With no charges coming from King County, federal prosecutors said they will now look into the case and consider whether to bring civil rights charges against Shepherd. These types of cases, however, are notoriously hard to prove, since prosecutors would need to show beyond a reasonable doubt that Shepherd willfully violated the suspect's civil rights.
When Officer Shepherd originally arrived at the scene in June, he was responding to a call from the mother of Durden-Bosley's boyfriend. He arrested the young woman, who was reportedly intoxicated and verbally abusive at the time. In dashcam footage of the incident, Durden-Bosley insists she did nothing to warrant an arrest and did not make any threats.
When Shepherd tries to put her in the back of the police vehicle, Durden-Bosley kicks him in the face. The strike to the face itself isn't seen in the video, but Shepherd immediately responds by shoving her into the seat and punching her in the face. He fractured her eye socket
"Officer Shepherd reacted instantaneously to the kick by the suspect, who was wearing boots, with one punch to the suspect's head which caused a fracture of an orbital socket," said prosecutors.
"While officer Shepherd may have had other options or alternatives, we have concluded that we would be unable to prove that officer Shepherd's use of force was criminal" prosecutors said, as quoted by the Times.
Following the kick, Shepherd can be heard on camera saying, "My jaw is jacked." Official records do not indicate that he was injured, however.
Shepherd has been on paid administrative leave since the incident occurred.
Seattle City Attorney Pete Holmes originally said the physical assault "undoubtedly met the felony standard" when he gave the case to King County. Seattle Mayor Ed Murray also said he was "disturbed" by video of the incident.
"I'll go out on a ledge here and hopefully not get myself in trouble with unions or whatever," he told local Q13. "But, if someone is in handcuffs, if someone in handcuffs and seated in a car, that person should not be punched."
Republished with permission from Russia Today