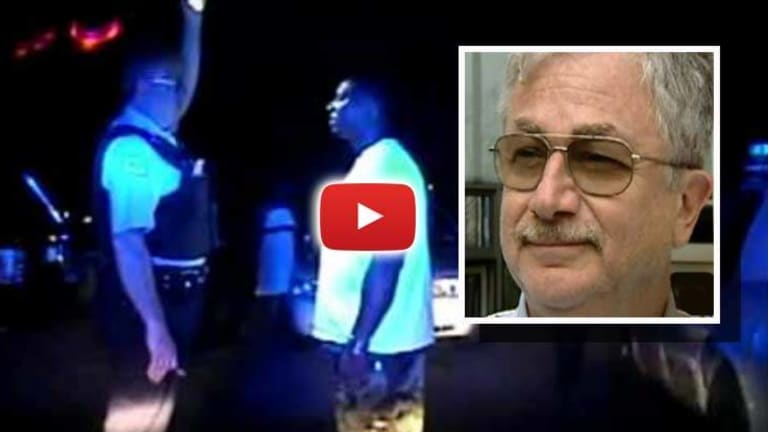 "Hero" Cop Targeted Gays, Falsely Arrested 130 People to Make Extra Cash -- Avoids All Charges
"He intends to be dual motivated. One, for the money, and two, to target gays and lesbians."
Cook County, IL - A corrupt cop by the name of Richard Fiorito has avoided charges after falsely arresting over 130 people for drunk driving. A recent investigation has uncovered that Fiorito was protected by state's attorney Anita Alvarez, who is notorious for letting police off the hook. During that investigation, some old cases of Fiorito's had shown vast corruption.
For six years, Fiorito was running a scheme in which he falsely arrested people on DUI charges so he could get overtime pay for the resulting court appearance.
In most of the cases, Fiorito would stop drivers on suspicion of driving drunk and would give them a field sobriety test, and he would fail them whether they passed or not, in many cases lying about his encounters with the victims and making up details about their behavior.
It was also suggested by some of the victims that Fiorito unfairly targetted the LGBT community, and would hunt for victims in a part of town where gay people often spent their time. Some victims reported that he used homophobic slurs while he was arresting them.
"He intends to be dual motivated," attorney Jon Erickson said after the first dashcam surfaced.  "One, for the money, and two, to target gays and lesbians."
For years, Fiorito would arrest at least one person each day for drunk driving on average and was called a hero by both Mothers Against Drunk Driving and the Alliance Against Intoxicated Motorists.
Eventually, Fiorito slipped up and dash camera footage was able to prove that he lied about at least one of his DUI arrests. However, he was not fired for the offense but was just reassigned to desk duty. After further investigation, the attorney's office was forced to drop charges against more than 130 people who were arrested for drunk driving.
After the full scope of his corruption was revealed, Fiorito resigned, but state's attorney Anita Alvarez never pressed charges against him, despite claiming that her office was investigating the officer for over a year. Sadly, Fiorito has found himself in the 96 percent of cops, who have committed a crime, even on video, and will not be prosecuted.
Alvarez will soon be up for re-election, and many of the victims in this case are hoping that she loses.
One victim, James Dean, told reporters, "Anita Alvarez, she's part of the system. She certainly proved to me that she's not on the right side of the law. If she gets re-elected, then we're just in for more of the same corruption."
"I'm hoping that Foxx gets elected, because she understands how the system has been used against particularly people of color. Hopefully, she can be a catalyst for change," he added, speaking of the candidate competing with Alvarez in the election.
Sadly, there are officers just like Fiorito in every police department across the country, officers who are willing to put innocent people in jail so they can get a fatter paycheck.
John Vibes is an author and researcher who organizes a number of large events including the Free Your Mind Conference. He also has a publishing company where he offers a censorship free platform for both fiction and non-fiction writers. You can contact him and stay connected to his work at his Facebook page. You can purchase his books, or get your own book published at his website www.JohnVibes.com.