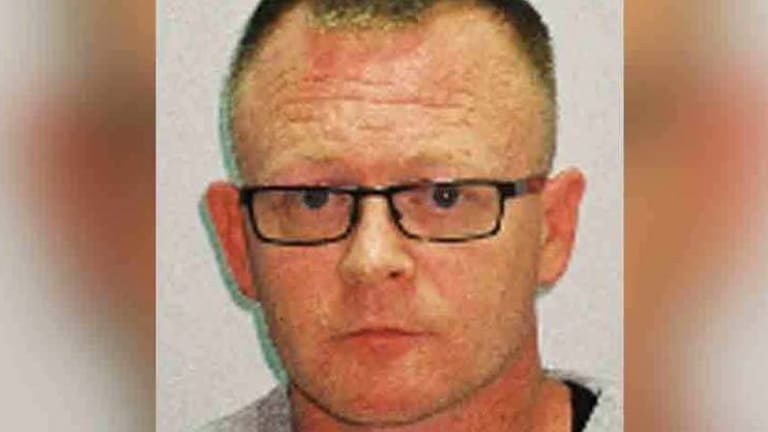 Cop Who Filmed Himself Raping Children and Having Sex with a Dog Gets Measly Sentence
An officer was given an insultingly short sentence after fellow cops found horrifying images on his cellphone.
Shrewsbury, ENG -- Officer Derren Tomlinson, 44, with the West Mercia Police department was sentenced to 11 years in prison this week for unspeakable crimes against children and animals. The allegations against this well-respected police officer of nine years shocked the town.
This model public servant was convicted of raping a girl under 13-years-old, sexual assault on a child, and bestiality. His offensively short sentence is likely due to the fact that he was a law enforcement officer.
When sentencing Tomlinson, Judge Robin Onions said he was "utterly unsuited to being a (police officer)" -- an understatement, to say the least.
Tomlinson's horrid acts took place last October. The department found out about them after looking through his phone which revealed a number of photos showing him raping a child. Also on the phone, was a video of Tomlinson engaging in sexual intercourse with a dog.
"He still struggles, feeling more sorry for himself than what he's done," the judge said of Tomlinson.
The judge was quick to respect the man's uniform by saying these offenses had "absolutely no link" to his job. However, a child rapist doesn't magically morph into a hero when donning a badge and a uniform. If this man had the opportunity to use his authority to act on his dark desires, he more likely than not exploited it. Every child -- and dog, he came in contact with was in danger.
The evidence against Tomlinson was so strong, even his defense attorney was forced to renounce the man, but quickly noted that the officer was "remorseful."
"I've not been instructed nor do I minimise the gravity of the offences," attorney Dan White said. "He knows what he has done is deplorable and he is remorseful. He pleaded guilty immediately before the court and he was of previous good character."
The ability to refer to a child rapist and dog despoiler as having "good character" is uniquely appalling and illustrates society's tendency to idolize the uniform regardless of the vile human creature that occupies it.
The fact that people face significantly longer sentences for possessing drugs than this officer is facing is an insult to the term justice -- however, it is par for the course in lax punishments doled out to the thin blue line.
Sexual misconduct is the second highest of all complaints nationwide against police officers, representing 9.3 percent in 2010, according to a study by the Cato Institute's National Police Misconduct Reporting Project.
A cop in Plano, TX was arrested twice within a 3 week period for indecency with a child and possession of child porn.
We also reported on an officer in charge of a rape case who is accused of stalking and sexually harassing the victim.
Oklahoma made headlines with three serial rapists, in 3 weeks, all officers, as well as one police chief molesting children. Officer Daniel Holtzclaw was one of the worst serial rapists of all time and he was given authority over innocent people.
An 'Officer of the Month' brutally raped a young woman on the hood of his car, at gunpoint. He was later found not guilty after he merely claimed that the girl was asking for it.
A former New York Police Department officer convicted of planning to kidnap and rape women before killing and eating them was set to go free after a federal judge overturned his conviction.
Or how about the police officer that was found guilty of raping a girl with a pencil; she was 5!
[author title="" image="https://tftpstagingstg.wpengine.com/wp-content/uploads/2016/03/magorist-e1456948757204.jpg"]Matt Agorist is an honorably discharged veteran of the USMC and former intelligence operator directly tasked by the NSA. This prior experience gives him unique insight into the world of government corruption and the American police state. Agorist has been an independent journalist for over a decade and has been featured on mainstream networks around the world. Follow @MattAgorist[/author]