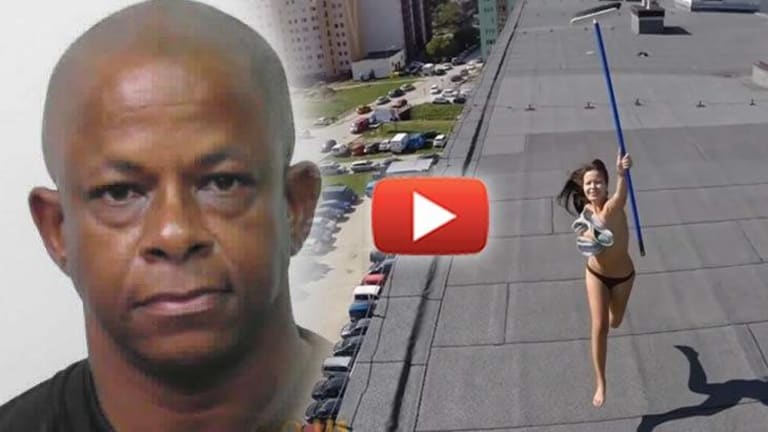 Dept Allowed Cop to Warrantlessly Spy on People with a Drone, Finally Forced to Fire Him
A Georgia cop received special treatment after people frequently reported him for spying on them with a drone, without a warrant.
Valdosta, GA — On Monday, a police officer was finally fired for spying on his neighbors with a surveillance drone. Although deputies warned him to stop using the drone to spy on innocent people, Officer Howard Kent Kirkland ignored their advice and continued operating the drone for months. Police finally arrested Kirkland after residents filed numerous complaints accusing him of illegally spying on their families.
In June, several members of the community began filing complaints against Officer Kirkland for deploying an unmanned aerial vehicle (UAV) equipped with a camera and microphone to monitor their homes without their consent. After receiving several complaints from Kirkland's neighbors, Lanier County sheriff's deputies initially told Kirkland to stop invading people's privacy, but they did not bother to arrest him. Instead of heeding their warning, Kirkland resumed his voyeuristic tendencies by repeatedly observing his neighbors.
As residents continued filing complaints against Kirkland throughout July, Lanier County Sheriff Nick Norton finally decided to launch an investigation into the Valdosta police officer. According to police, Kirkland had been using his drone to spy on his neighbors for months while off-duty at his residence in Lanier County.
"It did involve a drone he used as a hobby," stated Chief Brian Childress of the Valdosta Police Department. "He was using that drone to fly over people's backyards. The Lanier County Sheriff's Office was made aware of it, and they filed charges against him."
On September 4, Kirkland was placed on suspension. Six days later, Lanier County deputies arrested Kirkland at Valdosta Police Department Headquarters. He was charged with a felony count of violating Georgia Code 16-11-62: Eavesdropping, Surveillance, or Intercepting Communication.
An alleged victim in the incident contacted The Valdosta Daily Times on Saturday, to confirm that an unmanned surveillance drone with audio and video capabilities had been used to repeatedly spy on his family in private.
"Based on the internal investigation, it is clear there was sufficient evidence to substantiate the charge against Kirkland and it was determined Kirkland violated several sections of Valdosta Police Department Policy," said Chief Childress. "Although I regret it happened, I am proud of the efforts of Lanier County Sheriff's Office to investigate this incident. If we don't police ourselves, we violate the trust of our community."
According to the Valdosta Police Department, Kirkland had initially been placed on suspension without pay pending an internal investigation. But after reviewing the evidence against him, the department decided to terminate Kirkland on Monday. He had been an officer with the Valdosta Police Department since May 2006.
"This is the last thing we wanted to be confronted with as far as 'types' of cases go, but we have a responsibility to address the complaints of our citizens and to determine if probable cause exists to make and arrest," wrote Sheriff Norton in a statement regarding the arrest. "After that, it will be up to the court system to decide guilt or innocence based on the information we provide and that is provided by the accused."