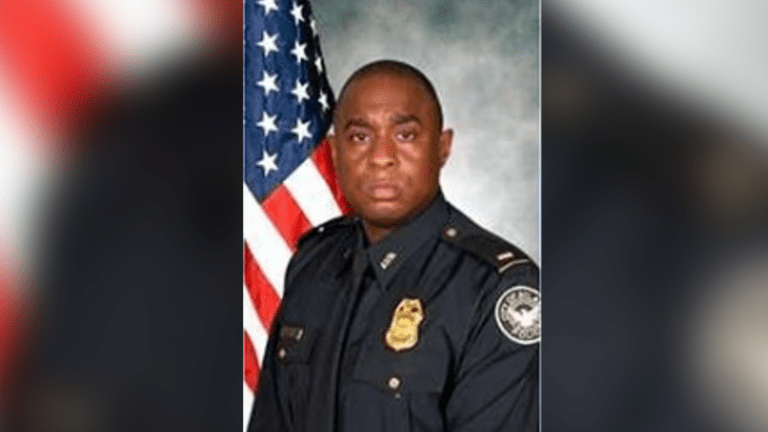 Cop Gets Fired For DUI, His Next Step was to Rob a Bank and Then Shoot Himself During the Getaway
Matteson, Illinois - Former Atlanta police officer Maurice Dodd fatally shot himself while fleeing police after he robbed a bank in Illinois. Dodd was reportedly in the Chicago area visiting family when he robbed the bank, but it is not yet known whether or not the heist was premeditated.
44-year-old Dodd was a lieutenant on the Atlanta police force, until he was recently fired for driving under the influence.
According to police, Dodd walked into a BMO Harris bank in Matteson last Friday and brandished a gun at the tellers, demanding that they give him money.
Dodd made off with a little over $4,000 before leading police on a high speed chase through multiple suburban neighborhoods. During the chase, Dodd had driven on the wrong side of the road on a busy interstate highway, putting the lives of many people in danger.
"A lot of people recover from DUIs, and I know it's tough being a police officer losing your job for DUI, but frankly, it's not the end of the world. I don't know what the rest of his story was, but it was quite tragic. When we recovered the gun, it did say 'property of Atlanta Police Department' on it. So I'm assuming it was from his police job," Matteson Deputy Police Chief Robert Debeikis said in a statement.
During the chase, the officer who was pursuing Dodd heard a gunshot and saw the driver's side window of the car break out. The vehicle that Dodd was driving then veered off the road and crashed.
 "I'm grateful he did this on his own terms and that nobody else was harmed. We were very fortunate that his car veered to the right. Had it gone to the left, he may have hit someone head-on," Debeikis said.
John Vibes is an author, researcher and investigative journalist who takes a special interest in the counter culture and the drug war. In addition to his writing and activist work he is also the owner of a successful music promotion company. In 2013, he became one of the organizers of the Free Your Mind Conference, which features top caliber speakers and whistle-blowers from all over the world. You can contact him and stay connected to his work at his Facebook page. You can find his 65 chapter Book entitled "Alchemy of the Timeless Renaissance" at bookpatch.com.