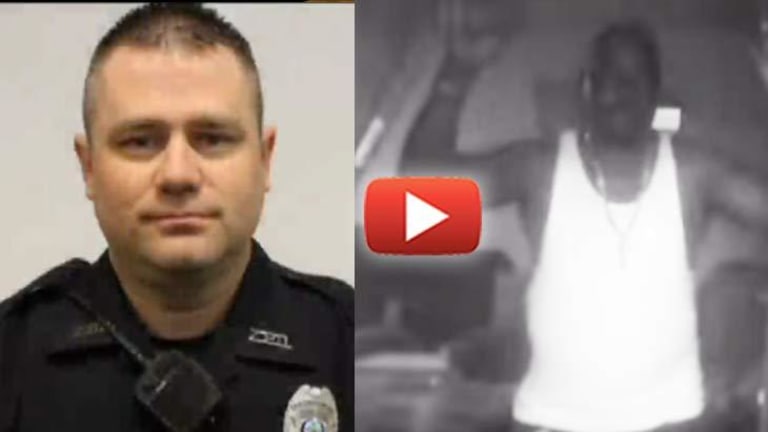 Cop Fired After He Recorded Himself Tasering a Man With His Hands Up and Lied About It
A Florida cop has been fired for deploying his taser at an unarmed man with his hands up.
Zephyrhills, Fl -- A Florida police officer has been fired after footage from his Taser cam emerged showing him using a Taser on a shoplifting suspect who had his hands up.
The officer, 36-year-old Tim Claussen, went to the house of Lester Brown, on September 9 to investigate a theft of clothing items that had occurred at a local retailer earlier that day.
The officer's police report said the suspect "refused to show his hands," according to local media.
"Come outside now," Claussen said, "or you're about to get tased. This is the last time."

The video then shows the taser wires fly at Brown and he falls to the ground. Claussen then tells him that he had just "made it a lot worse" for himself.
"Why," Brown asked, lying on the ground, "'cause I'm in my house?"
Zephyrhills police department announced the firing Claussen, a 10-year vet, on Friday. An internal investigation determined that "the deployment of the Taser was unjustified," city attorney Joseph Poblick said at a news conference.
Afterward, Claussen's report said he and his partner found the stolen items in Brown's home and car. The report said the woman who was with Brown at the store told officers he stole the items.
Brown was arrested on a misdemeanor charge of retail theft. But at the urging of Zephyrhills police, that charged was later dropped by the Pinellas-Pasco State Attorney's Office, records show.
Captain Derek Brewer of the Zephyrhills Police Department told the Tampa Bay Times that there was no evidence the incident had been "racially motivated."
"We recognized that there was an issue and that's why we acted quickly," Brewer said. "Given the circumstances of this incident, I feel like it was the right decision."