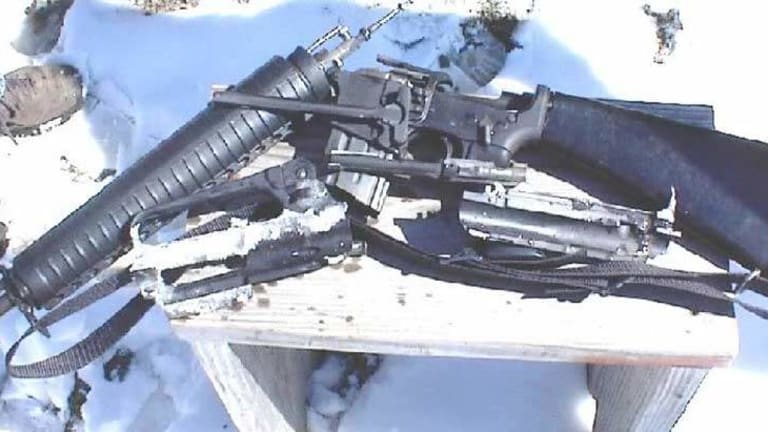 Cop Fired For Maliciously Modifying Another Cop's Weapon To "Teach Him A Lesson"
A Texas cop has been fired after it was discovered that he intentionally and maliciously tampered with a fellow officer's weapon which could have caused serious harm to the officer.
Georgetown, Texas - Officer George Bermudez was fired from the Georgetown police department after it was discovered that he intentionally and maliciously tampered with a fellow officer's weapon. The situation began on February 2nd when Bermudez was asked to pick up another officer's weapon from the Williamson County Firearms Range where they were practicing.
The rifle was left behind by Officer David Lanier, but instead of picking the weapon up and doing him a favor, Bermudez took the rifle to the Guns Plus gun shop in Georgetown and requested that the clerk make very specific and dangerous modifications to the gun. Bermudez had asked the clerk to adjust the sights and the firing pin so they would not work properly.
According to a police report, Bermudez told the clerk that he wanted to modify the gun "to teach him a lesson to not leave his sh** laying around."
Later that day, Bermudez returned the rifle to his co-worker, but did not tell him about any of the modifications until two days later. When Lanier finally realized that his gun was modified, he was told by Bermudez that he was being taught a lesson for "not checking [his] stuff when [he] gets it back from somebody."
Lanier immediately reported the issue, and on February 5th Bermudez was questioned by his superiors, and he denied that he had made any modifications to the rifle. However, he was later given two lie-detector tests and failed both of them.
Finally, the investigation was concluded on Friday, July 18 and officer Bermudez was fired from the police department. This actually wasn't the first time he was in trouble either, last year he was suspended after he was caught on video tripping students for no reason.
"You were provided a second chance. You failed to heed this instructive warning and continue to make poor decisions which place the organization and public at great risk,"Georgetown Police Chief Wayne Nero said in the disciplinary report.
"[Officer Bermudez's] actions are sincerely disappointing. The only acceptable outcome is [his] indefinite suspension from the Georgetown Police Department," the report continued.
John Vibes is an author, researcher and investigative journalist who takes a special interest in the counter-culture and the drug war. In addition to his writing and activist work he organizes a number of large events including the Free Your Mind Conference, which features top caliber speakers and whistle-blowers from all over the world. You can contact him and stay connected to his work at his Facebook page. You can find his 65 chapter Book entitled "Alchemy of the Timeless Renaissance" at bookpatch.com.