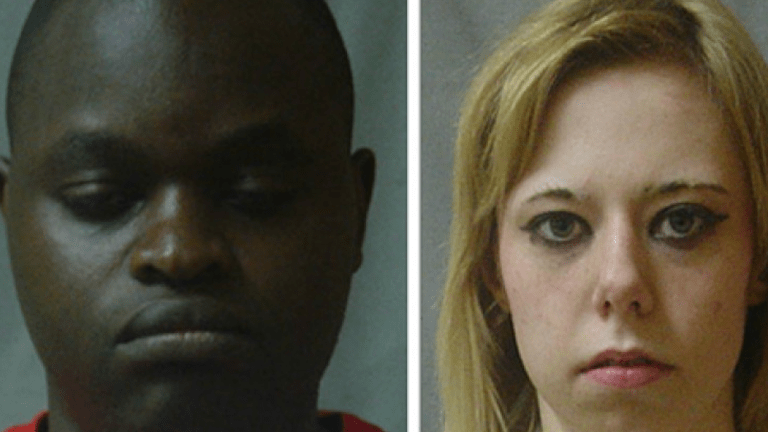 Cop Sentenced to 21 Months After Pleading Guilty to Enslaving his Teen Wife into Prostitution

Baltimore, Maryland - This week, former Baltimore City police officer Lamin Manneh was sentenced to 21 months in prison for running a prostitution business, where his 19-year-old wife was the primary worker.
The 33-year-old police officer had reportedly been running his business for over a year when he was caught, and it is not yet clear how old his workers were when he began the operation. According to investigators, Manneh's workers had seen over 300 clients since May 9, 2013, which is as far back as they have been able to track.
As the Free Thought Project reported in January, Manneh would accompany the women to the meetings with their clients, and stand guard outside of the room with his police-issued firearm.
In charging documents, prosecutors said his wife had entered into a "contract of slavery" with him and agreed to be subservient to him as her "master." Court records revealed that Manneh was forcing his wife to be a prostitute which removed any ethical definition of the word consent.
Manneh had reportedly taken every last dollar of his wife's earnings, while taking a very large percentage of his other employee's earnings as well.
Prostitution is a victimless act, and should not be prohibited as it is today. With that being said, Manneh would have probably arrested someone for prostitution if he had the opportunity, but since he was only with the police force for a year, it is possible that he never ran into that situation.
So that hypocrisy is important to point out.
John Vibes is an author, researcher and investigative journalist who takes a special interest in the counter culture and the drug war. In addition to his writing and activist work he is also the owner of a successful music promotion company. In 2013, he became one of the organizers of the Free Your Mind Conference, which features top caliber speakers and whistle-blowers from all over the world. You can contact him and stay connected to his work at his Facebook page. You can find his 65 chapter Book entitled "Alchemy of the Timeless Renaissance" at bookpatch.com.