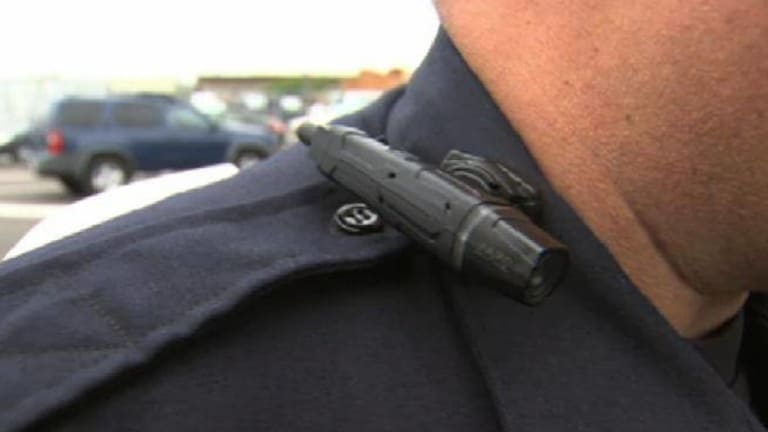 Cop With History of 'Malfunctioning' Body Cam Shoots 19-year-old Girl. Yep, Another 'Malfunction'
June 30, 2014

Officer Jeremy Dear has a history of a "malfunctioning" body camera during his applications of force.
According to Dear's personnel file, in January 2013, he helped break up a Downtown brawl and, in the process, he "did strike (the 22-year-old suspect) several times in his facial area with a closed fist," according to his description of the incident.
Dear wrote that the man had struck him in the jaw and was resisting arrest, according to the personnel file. His lapel video was not on, but his partner's was on for the beginning and aftermath, according to the file.
A month later, in February 2013, Dear pulled a man over for speeding. The man later filed a citizen complaint, alleging Dear used excessive force by pulling him out of his car, kicking him in the genitals and setting the handcuffs too tight.
The latest 'malfunction' happened last April when Dear shot and killed 19-year-old Mary Hawkes.
Hawkes was suspected of auto theft. The pursuit ended in the death of Hawkes after a foot chase in the early morning hours of April 21, 2014.
Police said Hawkes was pointing a gun at the pursuing officer. A semi-automatic pistol was found near her body.
The autopsy report showed that she died of 3 bullet wounds, which were fired from a downward trajectory.
The other lapel cams of the officers involved in the Hawkes incident did not show the shooting. In some of the videos the gun cannot be seen either.
According to the Albuquerque Journal, an APD spokeswoman said officers moved the gun into the dirt nearby "for officer safety" after a still image of the shooting was captured. One video shows an object near her head as an officer arrives.
APD claims that these body camera cables are designed in a break away fashion to prevent the officers from being strangled with the cords.
APD is no stranger to death and corruption. Recent shootings coupled with their history of shootings and corruption in the past have sparked multiple resignations along with a federal investigation.