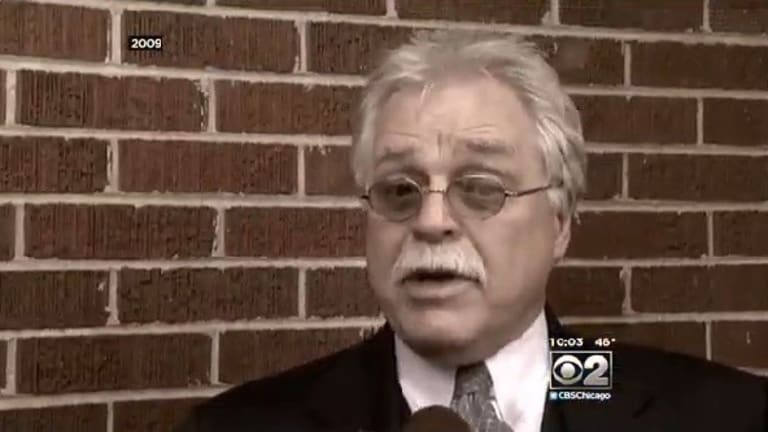 Cop Hits Judge With Taser Attempting To Subdue Defendant In Court
Cook County, Illinois — Judge Geary Kull was attacked by a defendant in court this week, and was tased by police as they attempted to subdue his assailant.
According to police, defendant Michael Ganter broke free from the bailiff after a hearing and attacked the judge as he was being escorted out of the courtroom. Ganter allegedly lunged at the judge and punched him in the face several times. It was reported that Ganter was not wearing handcuffs at the time.
Ganter was in court facing charges of aggravated battery and attempted murder.
"The gentleman who struck him, struck him in the head and the face. Judge Kull told me that he was pummeled by this gentleman," Cook County Chief Judge Tim Evans told CBS.
The police fired a stun gun at Ganter and managed to apprehend him, but the judge was caught in the crossfire and was hit with one of the taser's prongs.
"In this particular incident, it happened so quickly," Evans said.
Ganter is now facing new felony charges of aggravated battery and resisting arrest, in addition to his prior charges. The officer will not be facing any charges, and remains on-duty.
The judge has recovered and returned to work on Friday.
John Vibes is an author, researcher and investigative journalist who takes a special interest in the counter culture and the drug war. In addition to his writing and activist work he is also the owner of a successful music promotion company. In 2013, he became one of the organizers of the Free Your Mind Conference, which features top caliber speakers and whistle-blowers from all over the world. You can contact him and stay connected to his work at his Facebook page. You can find his 65 chapter Book entitled "Alchemy of the Timeless Renaissance" at bookpatch.com.